Battlefield PC
Squad Obliteration Test Cups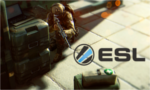 Today Squad Obliteration got released with the newest Patch for Battlefield 4! We waited a long time and there was a lot of Testing in the CTE Platform of Battlefield of this mode. Now everyone is finally able to play and test this new competitive mode for 5on5. Read this news carefully and check what we have for you in the upcoming time on Cups and Leagues for this new exciting mode.
Test Cups for Europe
Test Cups for America
So we have a lot of Cups for you next week with different settings and in different regions. We appreciate any sort of Feedback in our Forum in the
Feedback Thread
for Squad Obliteration
A TestCup for Ocenia will follow as well! Stay tuned!
Major Ladder and Open Ladder
The Season of our Major Ladder has ended last Saturday, for now it will be on hold and we will not start a new season until we have a fixed ruleset for Obliteration since we want to use this new mode in the Major Ladder from now one.
However we have updated our Open Ladder, so you can start playing the new mode already today in the meantime.
Rules, Settings and your Feedback
We have already a basic Ruleset on which we can start and build up on. First major change is we get rid of the stock weapon rule! So for now we have following perk and weapon bans:
*FAMAS
*ACE 52
*SCAR-H
*CZ-3A1
*M320 except smoke
*Claymore
*C4
*Battle Pickups
*M26
*Airburst
*Spawn beacon
*Tugs
*All shotguns
*Motionballs
*V40 mini grenade
*RGO Impact
*ALL DLC weapons/gadgets
Do you think this is fine or should we bring in the Stock Weapon Rule from Domination as well? Comment below or in our
Feedback Thread
for Squad Obliteration
Settings

*2 MCOM's (vars.gameModeCounter 100)
*Timelimit: 15 minutes each side (vars.roundTimeLimit 75)
*Winner: Team with the most MCOM's after 2 rounds
*Maps:
-Siege of Shangai
-Paracel Storm
-Operation Locker
-Dawnbreaker
-Hainan Resort
-Zavod 311
-Golmud Railway
Lancang Dam will be replaced by Hainan Resort since it has no Squad Obliteration Layout
Over Time
Here it comes to your feedback! With the new mode we need an Overtime procedure. We have basically for now 2 different OT modes which we want to introduce and see which might be better:
normal OT rounds
*Here we play basically in a draw situation OT rounds (at least 2).
*Teams will continue to play overtimes until a winner has been found.
*new Timelimit: 5 minutes (vars.roundTimeLimit 25)

*Pro: Thrilled OT rounds
*Contra: It can happen that we play in some matches endless Over Time rounds until we found a winner

Golden Goal/Stop Watch Overtime
*Here we play in a draw situation an OT of exact 2 OT rounds.
*MCOM's will be set to one which needs to be destroyed (vars.gameModeCounter 50)
*new Timelimit: 7 minutes (vars.roundTimeLimit 39)
*So the round ends when one MCOM was destroyed and second round will be started
*If the other Team can also destroy one MCOM, the Team wins who destroyed the MCOM faster (Stopwatch)
*The Time which was needed you can easy see on the round end scoreboard (Round Time)
*So both Teams know in which time they have to destroy an MCOM.
*If a Team destroys on each side an MCOM they have won or if the other Team fails to destroy the MCOM in the same time or lower time than the other Team in the previous OT Round.
*If no Team can destroy an MCOM in those 2 rounds, only then we go on another 2 rounds OT

*Pro: More roundtime and a some sort of race who can destroy the first MCOM faster.
*Contra: None for now (give your feedback!)

So tell us what do you think which Over Time mode we should use? Leave your Feedback in our
Feedback Thread
for Squad Obliteration.
How to set the new Maps on your server *UPDATE*
At the moment we miss ProCon support, Suqad Obliteration is from now on its own mode. We hope ProCon and other RCON Tools get an update quickly.
Maplist:
MP_Journey SquadObliteration0 1
MP_Abandoned SquadObliteration0 1
MP_Naval SquadObliteration0 1
MP_Prison SquadObliteration0 1
MP_Resort SquadObliteration0 1
MP_Siege SquadObliteration0 1
MP_Tremors SquadObliteration0 1

You can add those maps to your maplist using with the command "mapList.add" in your console (ProCon or RCON).
*UPDATE*: ProCon just received an update on the cfg files, restart ProCon and you find the maps at the bottom of the list
You can download our
Server CFG's here
.
We wish all teams and players the best of luck and have fun playing Battlefield 4 in the ESL.
Social Media - Follow and like us
Your

Admin Team
pyo
, Tuesday, 03/03/15 09:30


Information:
info write comment not allowed