What is ESL One?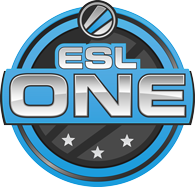 The ESL One is ESL's premier gaming competition for the best Battlefield 4 teams from Europe. Teams get to compete with each other on an almost weekly basis. Until the end of 2014 it featured an overall prize fund of 120,000€, split over four seasons. In 2015 the ESL One will feature a total of three seasons each with €35,000 of prize money per season. This means that a massive total of €105,000 will be paid out in 2015.
ESL One Battlefield 4 2015 comes with a few system changes as well - we've made a few alterations to the cup and group stages for each season. Each season will now feature five cups each with 16 teams facing off against each other. Every cup will last a day, with the top 12 teams after the five cups making it to the group stage. The group stage will be split up into three groups of four teams, with two teams making it out of each group to qualify for the season finals. These teams will be joined by a team from America and a team from Oceania at the season finals, and will fight it out for the prestigious ESL One Battlefield 4 trophy.
How to participate?
There are several ways to qualify for the
ESL One
due to the open system. European teams can qualify through the
Major Ladder
as the top teams will be able to play in the ESL One Cups. The Core Teams will be the top teams from the previous season plus the best team from the CIS, the France, the Germany, the Poland, the Spain/Portugal and the UK Qualifiers.