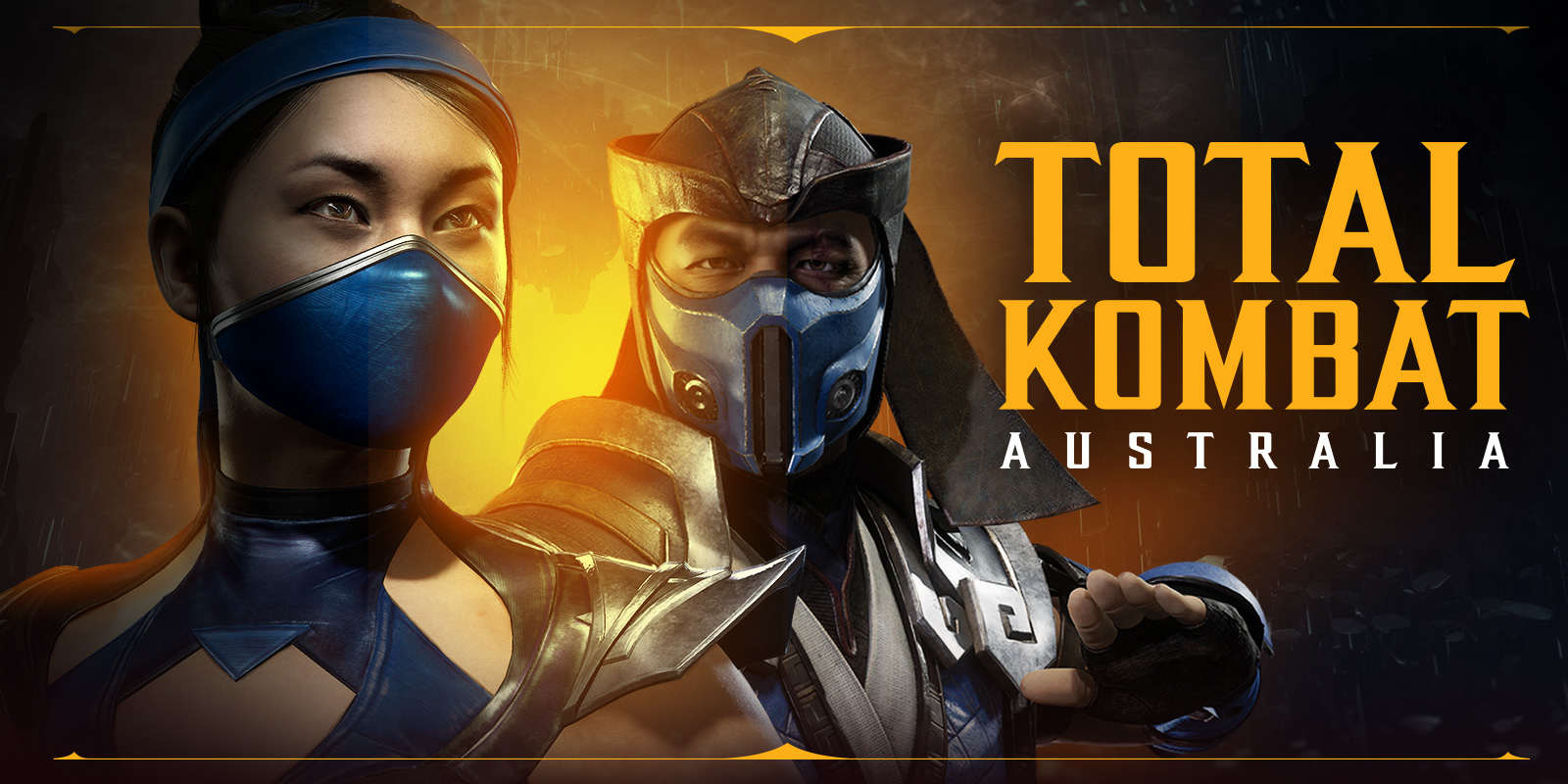 Warner Bros. Interactive Entertainment, is proud to announce the Australian Mortal Kombat™ tournament, TOTAL KOMBAT AUSTRALIA, commencing September and October 2019.
As fans of the latest entry into the Mortal Kombat™ series, Mortal Kombat™ 11, you will have a chance to enter the state-based qualifiers, including a last chance entry at PAX AUS in Melbourne on October 11th and 12th.
Kombatants will fight for a share of a AUD$20,000 cash prize pool, flights & accommodation to PAX in Melbourne and merchandise prizes. In addition, the Australian tournament winner will receive flights, accommodation and free entry to compete at the NEC 20 Pro Kompetition qualifier in Philadelphia, USA.
The state winner from each TOTAL KOMBAT AUSTRALIA qualifier in Sydney, Perth and Brisbane will also receive flights and accommodation to PAX AUS in Melbourne to compete in the TOTAL KOMBAT AUSTRALIA finals on October 12th, 2019.
Qualifer details:
Sydney – September 21, 2019 –
Click Here
Perth – September 29, 2019 –
Click Here
Brisbane – October 5, 2019 –
Click Here
Melbourne Qualifiers at PAX - October 11, 2019 –
Click Here
Last Chance Qualifier at PAX – October 12, 2019 –
Click Here
Grand Finals October 12, 2019 @ PAX Aus
If you're at PAX Aus and 18+, come watch them battle it out at the finals celebration. Doors to the final open at 6.30 PM. Food and drink will be provided with plenty of prizes to be won. Make sure you don't miss a second of the action. First in best dressed!
Players will need to be 18 years or older as of the 21st of September 2019. Additionally, you will need to ensure you hold a valid Passport that will be valid for at least six months after December 1st. The tournament will be run on PlayStation®4 using the NetherRealm Studio's developed fighting game, Mortal Kombat™11.
Terms and conditions apply.