Getting Started
Compete
5. Tournament bracket and contacting your opponent
After the Check-in phase there will be tournament bracket. You will find it in the top menu "Bracket". The bracket shows your next opponent and also how many matches until the final match. Now you have to contact your opponent which is easily found on the right side.

With the click on your opponents name you will be forwarded to the matchprofil. There will be all informations to your match. Timeframe as well as your opponent an his gameaccount etc.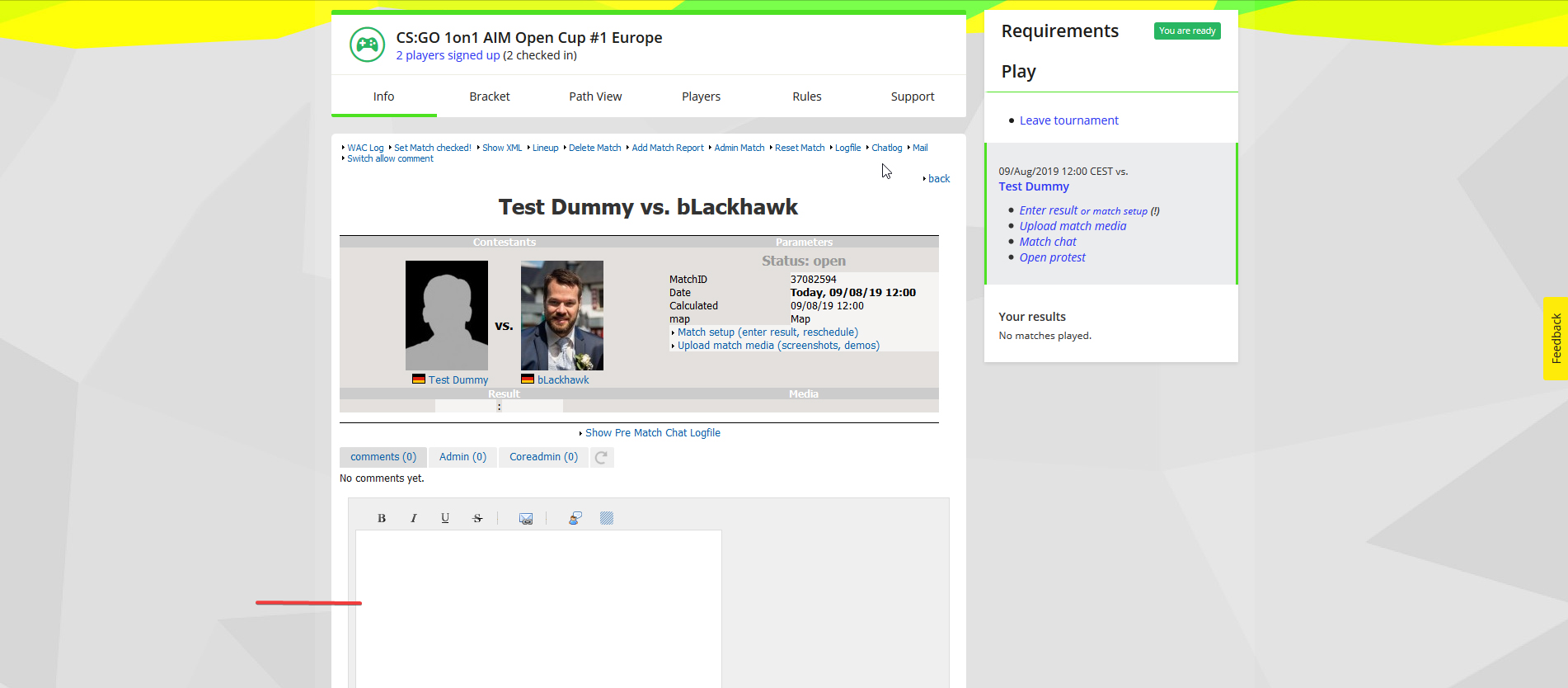 The most used function to contact your opponent ist the commentary function on the site (Screenshot).The advantage of this function is that the admin can interact with you through this comment function and solve your problems. But it is allowed to contact your opponent via other communication channels.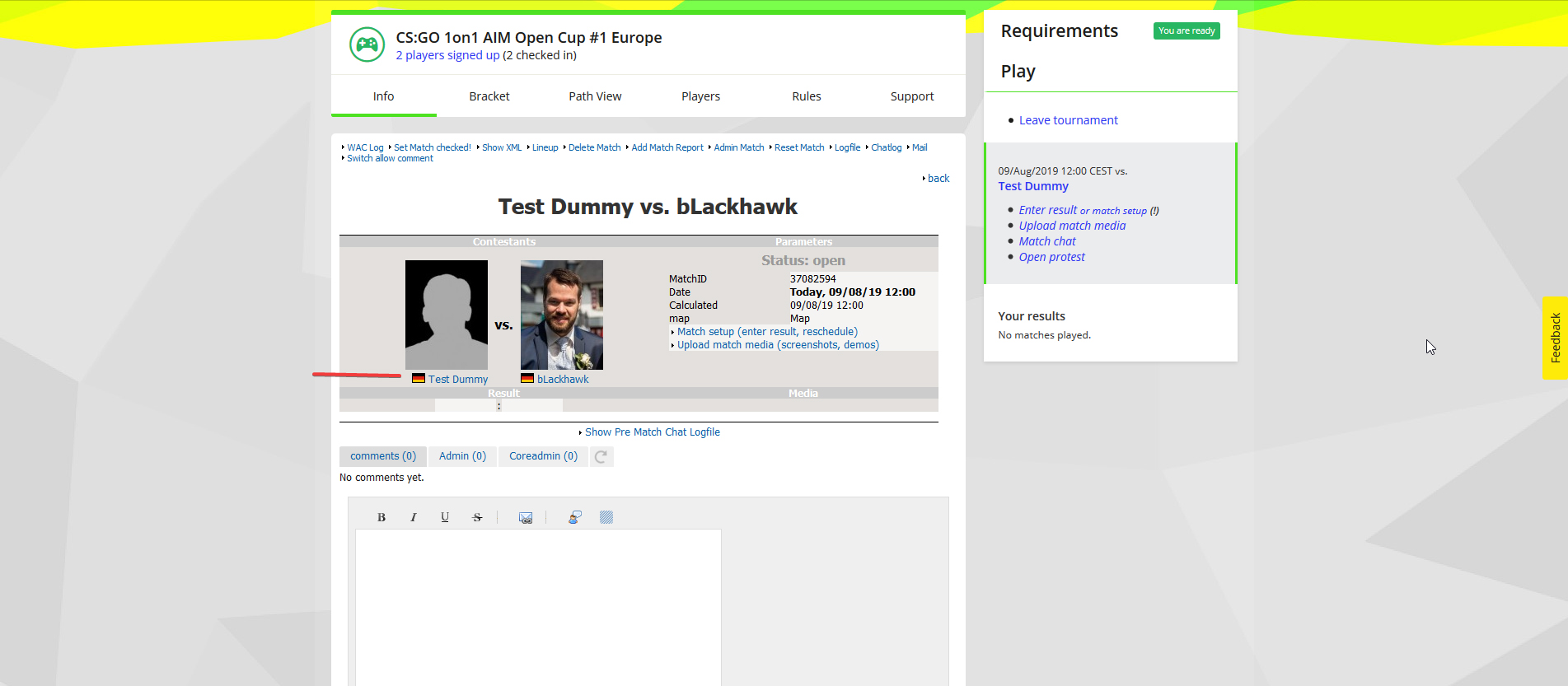 There are other ways to contact your opponent, just head to his/her playersheet to get further informations.

Click on Gameaccounts to see his/her gameaccounts as well as his/her gamertags.

After contacting your opponent you will invite him/her or get an invite, play your match according the Cuprules. Don't forget to doublecheck your settings if you are hosting and then have fun.
6. Enter the Results ?
After the match you need to enter the result in the menu "Match Setup" that will complete the match

If there are problems with your oppponent or the match just contact the Admin via matchcomments,chat or support. Questions concerning the page or other questions are welcome to be asked on our
Supportpage.
We wish you Good Luck and Success on ESL Gaming!