Getting Started
Sign-Up
1. Choose your game
On the starting page, you can find your game in "Game" on the franchise page. There you can choose between the editions if there are a choice between platforms.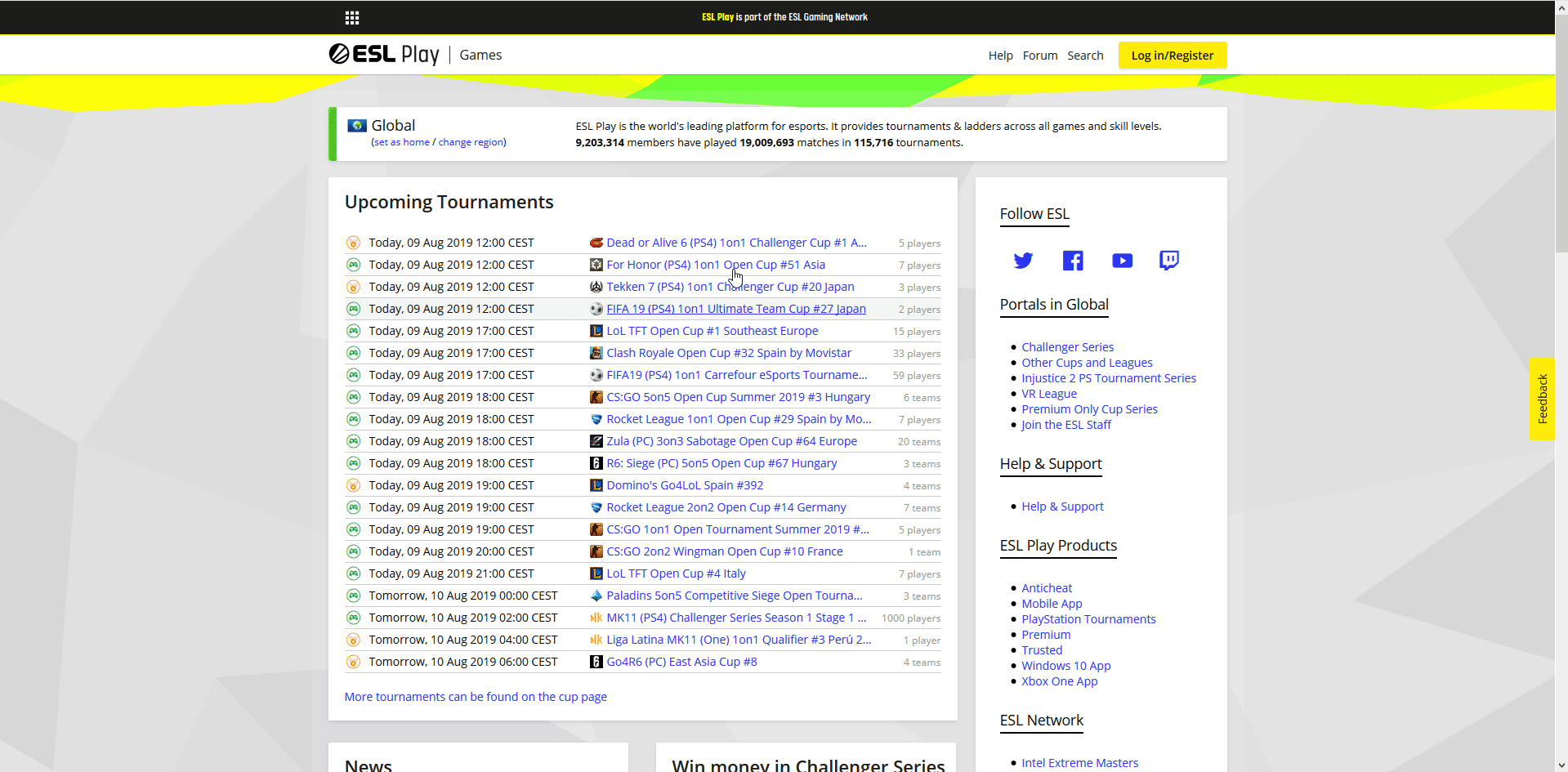 2. Sign up to a cup
Pick a cup you want to sign up to. Please make sure to read through all the requirements, rules, and start times. Here you can see all relevant information for this cup. When is the cup starting? When is the Check-In for this Cup? (Explanation below) Which game and which mode will be played etc. On the right side, there is the "Sign-up Box" which shows you your actual status in the sign-up process. Your first step is already done because you already signed up in our guides first steps.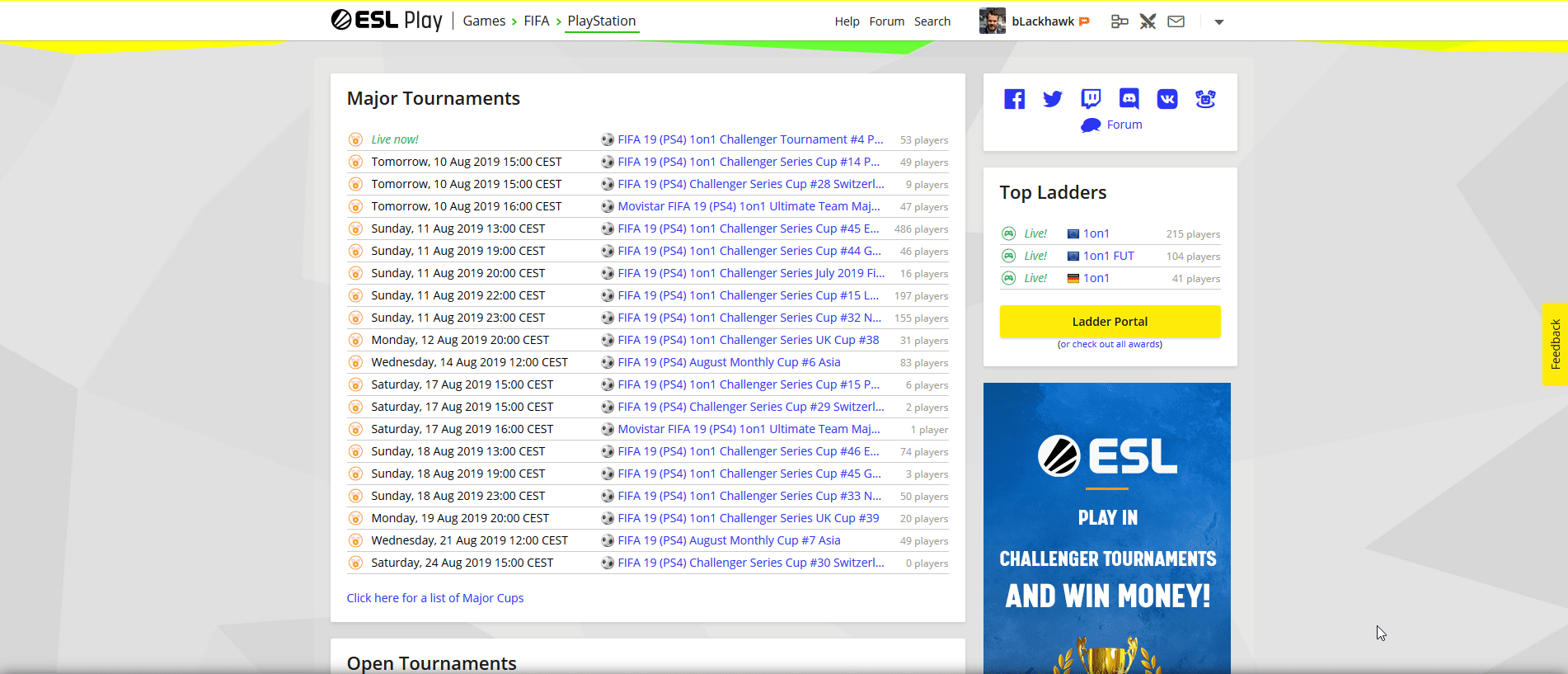 3.Change or enter your game account (make sure its accurate)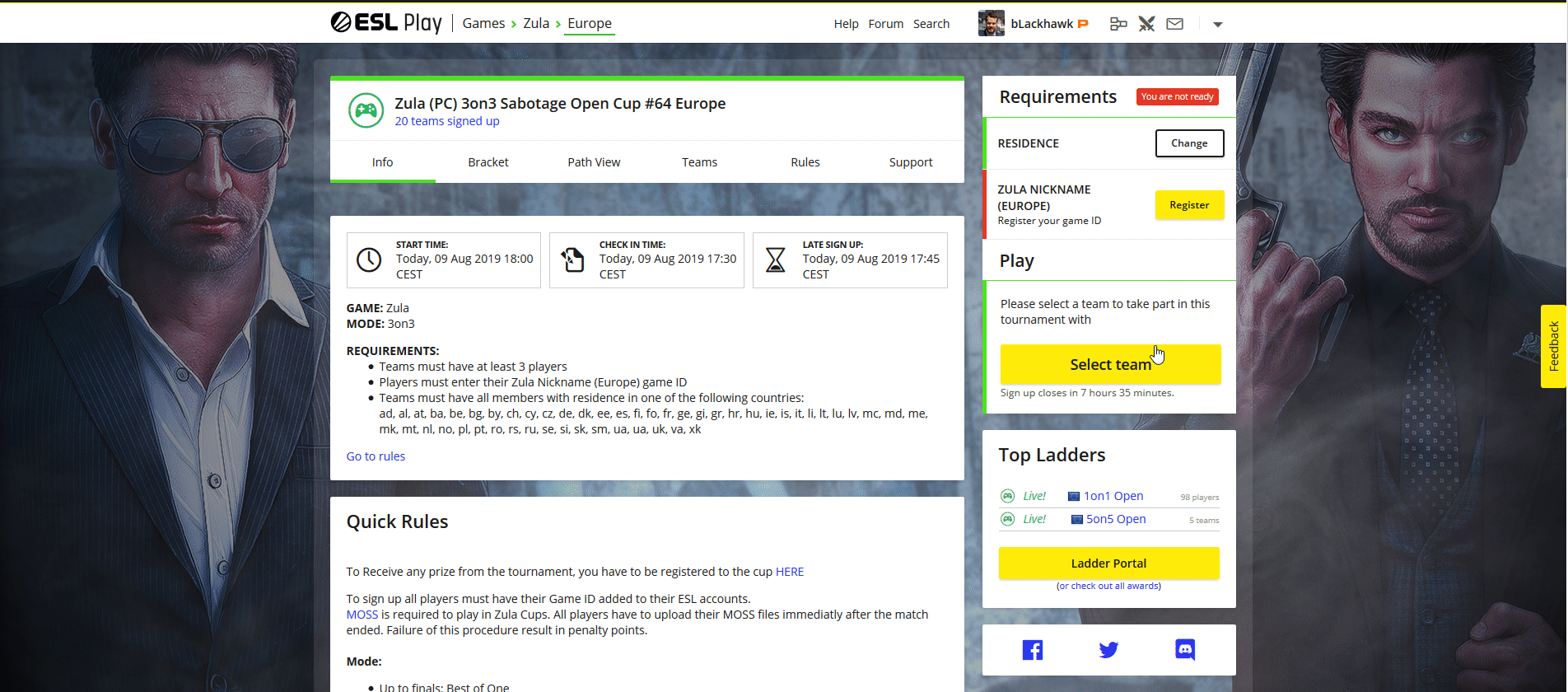 4.Click sign up & confirm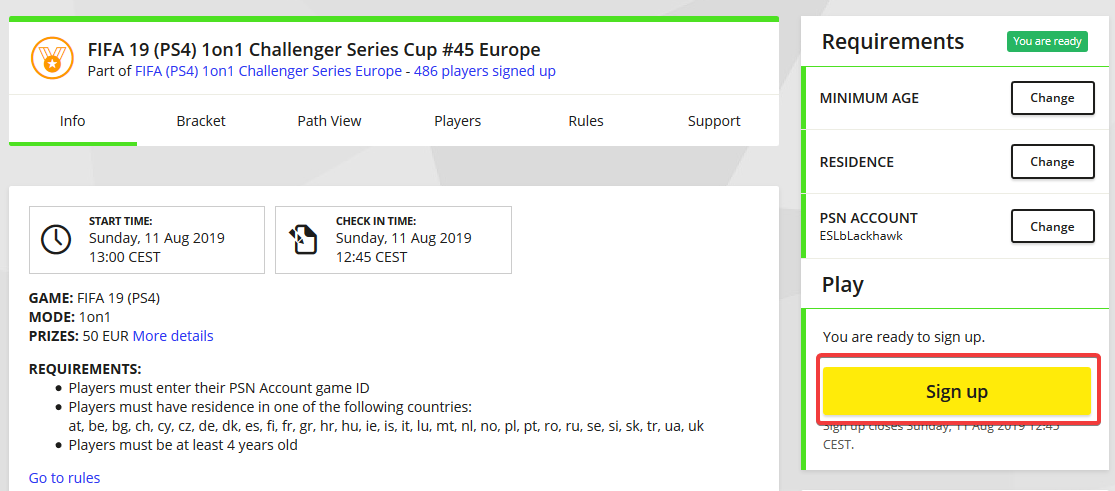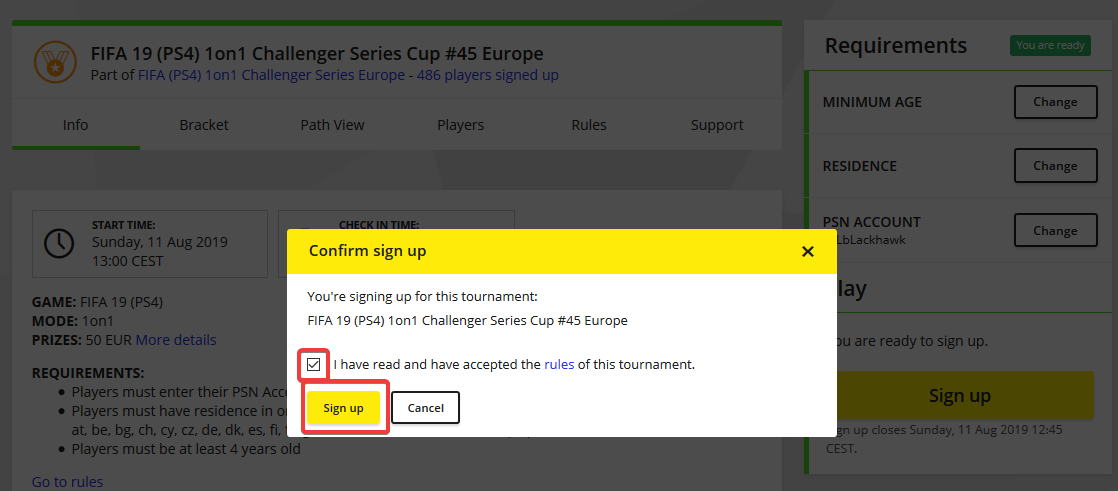 Now you have signed up for this cup. If something changes with this cup you will be notified via email. Also, you will be notified a couple of minutes beforehand. There is just one last step until you will play your first esports match.