Archive National ESL USA StarCraft II
IEM Guangzhou China Starcraft 2 Qualifier Information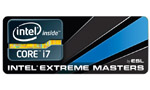 $21,000 are up for the grabs at the IEM Global Challenge Guangzhou StarCraft II tournament. Furthermore the winners and runner-ups of all three tournaments qualify for the Intel Extreme Masters World Championship in 2012. Here is your chance to qualify for it. Read more for the information!
Intel Extreme Masters Global Challenge Guangzhou
Dates: October 1st - 5th
Prize Pool: $93,000
Games: Counter-Strike 1.6, LoL, StarCraft II
Venue: Ani-Com & Games Guangzhou, China
For more informations about the Intel Exterem Masters visit ESL World.
Two top players from the Americas are eligible to attend the IEM Global Challenge at Guangzhou and represents the Americas for the Starcraft 2 section. Here is how we will determine who those two players will be:
America Championship Bracket


16 players will be seeded into a double elimination bracket. Every round of the tournament will be best of 3. The player to take first place in the Winner Bracket, and the Player take first place in the Loser Bracket will be qualified for the IEM Global Challenge Guangzhou China. Here is the breakdown of how those 16 seeds will be determined:

4 Player Invites

4 Qualification slots at IEM Qualifier 1 - August 13th 2011

4 Qualification slots at IEM Qualifier 2 - August 20th 2011

4 Qualification slots at IEM Qualifier 3 - August 27th 2011

2 IEM slots at American Final (Championship Brackets) - August 29th - 31st 2011


Player Invites


1. Dignitas.SeleCT- Invited
2. EG.Idra- Invited
3. FnaticMSI.TT1 - Invited
4. FnaticMSI.Fenix - Invited

**
NESL or IEM will not provide stipends for travel to the China event! BUT each team attending the event is guaranteed $600 for attending.
Sign Up For Each Cup Here!
D4nny
, Thursday, 28/07/11 11:32

No comments yet.

Information:
info write comment not allowed