IEM Kiev Qualifier Announced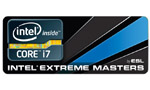 IEM Kiev is fast approaching, qualifiers will be held in November with finals on December 3rd.
Teams, IEM Kiev is fast approaching, and with that in mind we have just announced our first set of IEM Kiev qualifiers. There will be 2 tournaments on November 12th and 26th. The top 4 from each of those tournaments will advance to the qualifier finals on December 3rd. Do keep in mind that this is a premium event, and therefore to sign up your entire roster needs to have premium accounts with us here at NESL. If you experience any issues with signup please submit a ticket. For more information visit the
IEM site
. We hope to see a great turnout for our 4th IEM event of the season, and wish all the teams the best of luck.
IEM Kiev
Europe: 3 teams + Ukrainian qualifier winner ("national champion")
America: 3 teams (NA+SA combined qualifier)
Asia: 1 team (China heavy weight but teams from all of Asia allowed)
Sign Up Here
IEM Kiev Qualifier 1
IEM Kiev Qualifier 2
**
NESL will not provide stipends for travel to the Kiev event! BUT each team attending the event is guaranteed $2000 at the event for attending.


Information:
info write comment not allowed