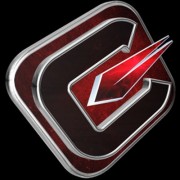 back
Professional Community

Core Professional Gaming (Core Gaming) is a Starcraft 2, League of Legends, and DOTA 2 community comprised of over 300 active members. Established on May 1st 2013, Core Gaming (Core) is partially owned by CorePro Design LLC, a software consulting company based in California. The community sponsors a professional Starcraft II team and League of Legends team, but maintains an amateur status in DOTA 2.

Core strictly maintains a troll-free, friendly environment on it's websites and TeamSpeak server. Anyone is allowed to join Core and use the Core TeamSpeak, provided that they adhere to the community guidelines. If you would like to explore and join Core, the Core community can be found here.

Tools for Success

Core is a player-centric gaming organization. Each manager of Core denotes his or her time free to the organization. All executive managers are required to hold a 4-year degree in a field related to their position or have substantial experience, must have a full-time job, and must undergo a background check to verify integrity. All money from sponsors and donations goes directly to the players and to the community itself. Management is forbidden from profiting from the organization, except to cover costs and expenses necessary to fulfill their responsibilities.

All Core rostered players receive a monthly salary, gear perks, and travel subsidies for major tournaments. Every player is paid on the 1st of every month.