Archive National ESL Australia World of Tanks
MOL launches WoT Monthly Tournaments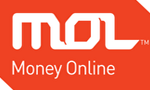 SYDNEY, Australia, 03September 2013 |MOL Australia (MOL), a subsidiary of MOL Global Pte. Ltd., together with Wargaming.net (Wargaming) – developer of the renowned World of Tanks MMO, announces the inauguration of MOL World of Tanks Monthly tournaments hosted by ESL Australia
The tournaments, commencing on 14 September 2013, are dedicated to the growing eSports community and World of Tanks fans across the Oceanic region.

World of Tanks is the first and only-team based massively multiplayer online game dedicated to armored warfare, with over 200 vehicles from America, Germany, France, Britain, China and the USSR. The game is managed by Wargaming, an established game developer from Belarus. To date, World of Tanks has over 50million registered users.

The Electronic Sports League is the largest and most important league for gamers consisting of more than 4 million registered members and over 800,000 registered teams globally. Registered gamers can play almost any online game in the network as well as connect with other gamers. The Oceanic region of ESL was founded in 2012 by Reagan Koryozo and Matt O'Brien.

"We have seen a meteoric rise in eSportsover the last few years," said Mr. Craig White, MOL Global's President for Global Operations. "Especially in Australia and New Zealand, the eSports community is growing rapidly. MOL is proud to work with Wargaming and ESL Australia to support the blooming eSports community across the region. At the same time, we are excited in extending our ecommerce services to both organisations' users."

CEO of MOL Australia, Mr. Budi Handoko added, "With its addicting combination of team-based tactics and intense actions, World of Tanks has been a popular eSports title with major tournaments and competitions worldwide. Our initiative is to be part of this phenomenon, working together with Wargaming and our region's leading online gaming league to promote a vibrant eSports ecosystem."

Mr. Jasper Nicolas, General Manager of Wargaming Asia said, "We view eSports as a channel to help grow and strengthen our community and with the MOL and ESL monthly tournament, we hope to engage more of our players by creating a more dynamic playing environment."

"We at ESL are very excited to partner with MOL and Wargaming for the MOL World of Tanks Monthly tournaments. We feel that this competition will enable a lot of emergent teams to gain valuable tournament experience while providing enticing incentive for current professional teams to keep their competitive edge sharp", Mr. Matt O'Brien, Managing Director, ESL Australia&New Zealand commented.

Stay tuned for the first tournament announcement coming soon, with full details on how to register, dates, timings and of course PRIZES!!!


Information:
info write comment not allowed