Archive ESL World Intel Extreme Masters Season 7 Singapore
All StarCraft II groupstage replays - Spoiler free!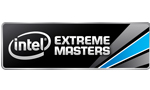 Pick your player, pick your match!
Due to the time difference and workdays not all of you will be able to watch the show live. And with this news there is no need to! You will
get all replays
of all matches in this news
without any spoilers
! We will upload the replays to the respective match and link all replays here.
You don't have to click on each match trying to ignore the score screen. Each match has three map links. If a match didn't need all three (or five at playoffs) maps, the remaining map links are empty. Download and watch them one by one, if you want to avoid any spoilers. We will add the replays packs and a playoff replay news once the groupstage is finished. Furthermore we will link all available VoDs. Please notice that some matches won't be streamed and therefore won't have a VoD. Have fun!
Download all at once:
Groupstage Replay Packs:

Group A -

Group B -

Group C - Group D
otacon
, Thursday, 22/11/12 22:53


Information:
info write comment not allowed