Intel Extreme Masters in Poland for the first time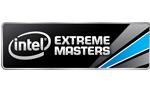 From January 18-20, 2013, the Intel Extreme Masters will make its first stop ever in Katowice, Poland. Held inside Spodek, the countries most famous venue for major concerts and sporting events, the event will have a StarCraft II and a League of Legends tournament with a total prize purse of 82.000$.
"Poland is a country of great eSports traditions with two championships in the Intel Extreme Masters as well. Announcing an event in Poland fills me with great personal pride because I am Polish myself," says Michał Blicharz, Director Pro Gaming at Turtle Entertainment GmbH. "This event would not be happening if it wasn't for the support and commitment from the city of Katowice and its President Piotr Uszok."
Intel Poland, George Woo, Carmac & ESL Poland
Katowice will be the fourth stop of the 2012/13 season of the Intel Extreme Masters. It started in August at gamescom in Cologne, Germany where Moscow 5 and MVP qualified for the Intel Extreme Masters World Championship at CeBIT 2013. Two more stops will take place in 2012 and will be announced soon.


Information:
info write comment not allowed