World Championship Interviews & Videos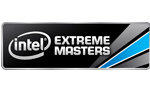 The Intel Extreme Masters World Championship saw a great deal of online coverage from the international eSports press. For five days the press room was filled with journalists from all over the world who covered the event. Between them they produced a lot of great content, especially video interviews. Check out all the videos from ESL TV and the eSports press.

Opening Day Impressions

Wednesday Impressions

Thursday Impressions

Friday Impressions
Video Interviews
cadred.org
GosuGamers.net
rakaka.se
Alex Ich
Joe Miller
Stephano
Snoopeh
SeltzerPlease
kev1n
ReDeYe
JoRoSaR
viOLet
CloudTemplar

No comments yet.

Information:
info write comment not allowed