Koreans dominate the Playoffs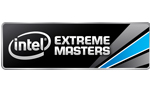 The Intel Extreme Masters will have a new League of Legends champion. Gambit Gaming, the reigning title winners, were eliminated on the fourth day of the tournament by Korean team CJ Entus Frost. In StarCraft II: Heart of the Swarm the Korean players are showing dominating. Only one foreigner remains in the tournament, Ret from the Netherlands.
StarCraft II: Heart of the Swarm
Friday began with the Polish duel between Nerchio and MaNa, which the latter managed to win with a hard earned 3:2. Next up was Blizzard World Champion PartinG against European superstar Stephano. PartinG went on to win 3:1, the same result that also occured between Ret vs. Sting and the Katowice final rematch between First and Dream.
With the first playoff round being finished it was time for the quarterfinals. MaNa had to face MVP and the four time GSL champion made a clean sweep with 3:0. The final match of the day was PartinG vs. YoDa which turned into a thrilling five mapper with the better ending for YoDa.

Quarter #3 - 09/03/13 03:30 EST -


YongHwa vs. ret



Quarter #4 - 09/03/13 05:00 EST -


First vs. violet



Semi #1 - 09/03/13 06:30 EST -


MVP vs. YoDa



Playoff Bracket
League of Legends
In League of Legends the two European teams Anexis and Millenium were eliminated in the first round by both CJ Entus teams. CJ Entus Frost went on to face Gambit Gaming afterwards. The reigning champion was taken down in the end by the Koreans with 2:1. Tomorrow the All-Korean semifinal between CJ Entus Blaze and SK Telecom T1 will take place.

Semi #2 - 09/03/13 03:30 EST -

SK Telecom T1 vs. CJ Entus Blaze


Final - 09/03/13 06:45 EST -

CJ Entus Frostvs. tbd


Playoff Bracket

All StarCraft II VoDs -

All League of Legends VoDs
Saturday will be the final day of the Intel Extreme Masters World Championship. The remaining playoff matches will be played out before it is time for the Grand Finals. Which Korean team will take the League of Legends title and can Ret continue his successful run as the last foreigner? For the answers, tune in tomorrow.
Intel Extreme Masters World Championship
The Intel Extreme Masters World Championship will feature a total cash prize of $250,000 for League of Legends and StarCraft II. Players and teams from all over the world have qualified through the various stops around the globe and will clash at CeBIT, Hanover, March 5th to 9th.

No comments yet.

Information:
info write comment not allowed