18 teams and players survived groupstage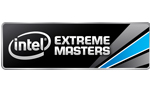 Playtime is over! After three days the groupstage has finished. 24 StarCraft II players and twelve League of Legends teams from all over the globe tried to get into the playoffs, only half of them managed to do so. Today the final playoff participants have been determined.
StarCraft II
It was a perfect day for MVP, who is the fourth Korean group winner of this tournament and the third one who didn't lose a single match. He is followed by Dream and Stephano. This results in four Europeans in tomorrow's Round of 12, three of which are Zergs. Golden was only the second Korean dropping the tournament.
Tomorrow's playoffs will start with four matches, where all second and third placed players of the groupstage will face eachother to advance to the quarter finals and fight the group winners. Each race is represented equally among the twelve participants.

Round of 12 #1 08/03/13 03:30 EST -


Nerchio vs. MaNa



Round of 12 #2 08/03/13 04:55 EST -


PartinG vs. Stephano



Round of 12 #3 08/03/13 06:20 EST -


ret vs. Sting



Round of 12 #4 08/03/13 08:00 EST -


Dream vs. First



Playoff Bracket
League of Legends
The dreams of European fans were shattered, when the established and renowned teams from EG and SK Gaming struggled in their matches and couldn't recover from early losses in the groupstage. After going 4-1 last weekend in the LCS Super Week this was unexpected - especially from SK Gaming.
Due to the rather disappointing shapes of SK and EG and a great perfomance another European team rose and made it into the playoffs as the third Polish participants after Nerchio and MaNa qualifying in StarCraft II. Anexis third placed was topped by the aggressive playing Korean teams CJ Entus Frost and SK Telecom T1. Latter advanced directly into the semi finals, while Frost will face Millenium in tomorrow's quarter finals.

Quarter Final #1 08/03/13 03:30 EST -

Millenium vs. CJ Entus Frost


Quarter Final #2 08/03/13 06:15 EST -

CJ Entus Blaze vs. Anexis eSports


Playoff Bracket

All StarCraft II VoDs -

All League of Legends VoDs
We will be back on Thursday at 9:30 CET with the knock-out round. Tune in as the remaining participants will getting closer and closer each match to becoming the new World Champion.
Intel Extreme Masters World Championship
The Intel Extreme Masters World Championship will feature a total cash prize of $250,000 for League of Legends and StarCraft II. Players and teams from all over the world have qualified through the various stops around the globe and will clash at CeBIT, Hanover, March 5th to 9th.
otacon
, Thursday, 07/03/13 13:11

No comments yet.

Information:
info write comment not allowed