Archive ESL World Intel Extreme Masters Season 7 Brazil
Brazil starts with HotS showmatches feat. Grubby & White-Ra!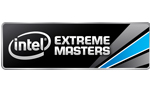 From January 29th to February 2nd, Intel Extreme Masters Brazil will take place. The first two days will feature Heart of the Swarm showmatches. January 31st to February 2nd will then see the League of Legends tournament taking place, featuring notable teams such as MeetYourMakers, Incredible Miracle, Millenium.
Intel Extreme Masters Brazil is kicked off with Heart of the Swarm showmatches between the four world-class players Grubby, White-Ra, Strelok and KiLLeR on January 29th and 30th.
Afterwards, on January 31st through February 2nd, the four Brazilian participants of the League of Legends circuit will have to prove themselves against well-established teams such as Incredible Miracle, Millenium and MeetYourMakers.
IEM Katowice - The Participants
IEM Brazil - The host and the casters

League of Legends

Host - Paul 'ReDeYe' Chaloner Caster - Joe 'JOE' Miller Caster - Jason 'ButButButILY' Kaplan Caster - David 'Phreak' Turley Caster - Rivington 'RivingtonThe3rd' Bisland

Heart of the Swarm Showmatches

Caster - James 'Kaelaris' Carrol Player - Felipe 'KiLLeR' Zuñiga Player - Manuel 'Grubby' Schenkh. Player - Aleksey 'White-Ra' Krupnyk Player - Eugin 'Strelok' Oparyshev

No comments yet.

Information:
info write comment not allowed