Archive ESL World Intel Extreme Masters Season 6 Global Challenge New York
Who are the MVPs of New York? - You decide!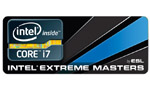 WHO CARRIED NEW YORK? Who is the SICK NERD BALLER? Who is the CS MVP? You decide!
It is time again for YOU, the community to decide who will win the MVP titles for League of Legends, StarCraft 2 and Counter-Strike. Six players are up for vote in each game and the winner will receive hardware prizes from Intel, BenQ, Razer and the exclusive one-of-a-kind hoodie.
SICK NERD BALLER
Six StarCraft II players are nominated for the award for either impressing in their matches and dominating their opponents or for showing off something unique, special and impressive. A true Nerd Baller does not always win, but he will always be able to earn appreciation and win over the community.
I CARRIED NEW YORK & MVP
Six League of Legends and six Counter-Strike players will be nominated for their outstanding performances in the Global Challenge New York, or for the most stylish players that took part in the competition.
The nominees for New York are:
CandyPanda
Ocelote
xPeke
Cyanide
HotshotGG
Skyyart
TT1
Gatored
FruitDealer
KiLLeR
elfittaja
DongRaeGu
naSu
GeT_RiGhT
Nix0n
f0rest
trace
BASiC

Vote Now -

Vote Now -

Vote Now
Intel Core i7 Extreme Edition CPU
BenQ XL2410T Display
Razer Bundle
Exclusive, unique MVP Hoodie



Information:
info write comment not allowed