CS:GO Showmatch - America vs. Europe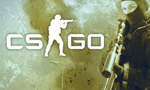 Battle of the continents tonight with Europe vs. America
Tonight's match will be a serious one with prizes from Intel and BenQ for the winners and losers. The two teams consist of top players from each continent who should guarantee high caliber action. The winners will each recieve an Intel Core i7 Extreme Edition CPU and the losers a BenQ XL2410T gaming monitor.
Showmatch America vs. Europe Sat, 15/10/11 18:00 EDT

America: Ksharp, Volcano, fROD, Storm, n0thing

Europe: cArn, GeT_RiGhT, trace, zonic, lurppis
Don't miss the video of the first showmatch from Thursday with a Q&A from VALVE's Chet Faliszek and Joe Miller.


Information:
info write comment not allowed