Archive ESL World Intel Extreme Masters Season 6 Global Challenge New York
DongRaeGu, Killer, CLG and more for New York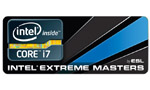 New York's participants almost complete
After finishing the
Global Challenge Guangzhou
we will already be back next week with another big tournament. Today we want to announce two new additions to our StarCraft II participants as well as some exciting replacements.


StarCraft II
With

DongRaeGu and

Killer we've got two top StarCraft II players from Korea. You may remember Killer from our first season 6 event at gamescom. For DongRaeGu it will be his first appearance in an Intel Extreme Masters tournament. Furthermore we had to replace qxc with

Strifecro in group B, since he cancelled his participation.


Counter-Strike 1.6
Unfortunately there wasn't any Asian team able to come and on top of this M5 from Russia didn't get visa.

Winfakt will replace M5, since nobody else from Europe was able to confirm their trip to New York on such short notice and the American team from

UMX receives the Asian spot.


League of Legends
In League of Legends there was a similar situation regarding the Asian teams, which is very sad in consideration of their performance in Guangzhou. This is the chance for

Counter Logic Gaming
. Despite their bad performance at the
American NY qualifier
we will see gamescom's champion again, but it is going to be a tough groupstage with Solomid, fnatic and Dignitas.
You'll find all groups at the top of the
GC New York website
.
otacon
, Friday, 07/10/11 13:06


Information:
info write comment not allowed