Archive ESL World Intel Extreme Masters Season 6 Global Challenge New York
Final European LoL Qualifier for New York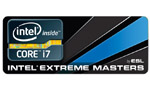 After a week of delay it is time to find out which European League of Legends teams will win a slot for the Global Challenge New York.
Starting at 3PM CET this Saturday, the 19th of September, the 8 qualified teams are going to battle it out for 3 slots at the New York tournament. We will broadcast the entire qualifier live on
ESL TV
with
Joe Miller
as your host. The format will be double elimination with the top 3 securing their slots for the $32,000 tournament in mid-October. Use the
tournament bracket
to see the match up and scores in case you miss something.
The Global Challenge New York will take place from the 13-16th October at the
ComicCon New York
and will feature tournaments for League of Legends, StarCraft 2 and Counter-Strike. In addition the Valve developers for Counter-Strike:Global Offensive will also be there.

No comments yet.

Information:
info write comment not allowed