Archive ESL World Intel Extreme Masters Season 6 Global Challenge Cologne
MarineKing gets replaced by MC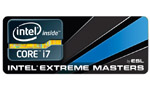 MC revisits Europe
Unfortunately we have to replace one of our recently announced Korean invites for next week's Global Challenge Cologne.
6127762
won't be able to travel to Germany. Nevertheless, his substitute isn't less popular or successful.
Two-time GSL champion
5983583
from SK Gaming and oGs is not only a great addition to our tournament, but will also even out the overall ratio of Protoss and Terran with 6 representatives each. MC won't be placed in group D. He will start in group A and PuMa moves to group D instead, to avoid having two groups with three players of one race. This was done in agreement with all affected players.
otacon
, Friday, 12/08/11 07:33

No comments yet.

Information:
info write comment not allowed