Archive ESL World Intel Extreme Masters Season 6 Global Challenge Cologne
MarineKing, HuK, PuMa, Killer & MaNa complete SC2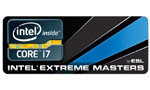 StarCraft II's Groups at Global Challenge Cologne
Only seven days until Intel Extreme Masters will officially start into its sixth season at the Global Challenge Cologne. While all European, American, Chinese and South-East Asian players had been determined via qualifiers some weeks ago, four participants of the StarCraft II tournament were still unknown until now. It's time to raise the curtain, here are our invites from Korea, which resulted from a cooperation with the Korean GSL.
MarineKing is one of the best and most consistent Korean Terrans being the only one, who reached the GSL Finals three times. Next in the list of our Korean invites is NASL's first champion PuMa followed by Killer, an ambitious Protoss from Team SCV Life. Last but not least is a Non-Korean, who currently lives and plays in Korea. It's Canada's export hit HuK, winner of two big tournaments this summer: Dreamhack and HomeStory Cup #3.
Furthermore we had to replace the Chinese representative, which will be replaced by MaNa from Poland. With all participants known, we can now present the final groups for gamescom's tournament. The top two of each group will advance to a Single Elimination bracket, where Cologne's Champion will be determined.
otacon
, Wednesday, 10/08/11 10:07


Information:
info write comment not allowed