And the #1 Fan is ....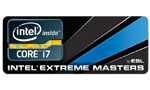 Cooller has the best fans!
Prior to the World Championship we asked you to become the #1 fan. You had to show your support for your favourite champion and your excitement for the event, and share it with the other fans. More than 100 enthusiastic fans entered the contest with amazing contributions.
The grand prize goes to a group of

COOLLERZ
fans, who seems to have a lot of supporters arround the world. They made a huge, stylish poster and presented it at the CeBIT audience cheering for their favorite Quake Live player. 2nd place's poster design surely isn't the best. But these two guys took the spirit of the Intel Extreme Masters onto the streets of Cologne, drawing attention to their #1 team

mTw int.
.
A sweet couple from Germany achieves the third place showing not only their love to eachother but also their love to Australia's most handsome StarCraft II player

970983
. Five more entries were randomly chosen to get a prize from Razer as well. Have a look at
this news
to see all contributions, they are worth it!
1st Place 4320172
Intel Core i7
Extreme Edition CPU


2nd Place noname
Razer Bundle
Mouse, Mousepad & Headset


3rd Place 5722765
Razer Bundle
Mouse, Mousepad & Headset


We will contact all winners through their ESL profile. So if you were lucky enough to be one of them, check your mails or contact us.
Thanks to all people who took part in our contest, you guys rock!
otacon
, Wednesday, 09/03/11 12:27


Information:
info write comment not allowed