Eurosport's third episode with EU & US StarCraft II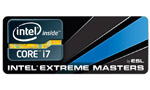 Intel Extreme Masters at Eurosport
The third episode of Eurosports's Intel Extreme Masters coverage is about to air. This time the filmmakers focused on the StarCraft II stars at the continental finals of America and Europe. Get to see the best players from New York and Kiev trying to qualify for the World Championship taking place next week in Hanover, Germany, at CeBIT. Your first chance is Friday, February 24th on Eurosport 2!
Second Intel Extreme Masters episode on Eurosport
The third episode features the road to Hanover as both Continental Championship Finals of

American (New York)
and

European (Kiev)
Championships Finals focusing on the new stars on stage, the best StarCraft II players of both continents. See their way to Hanover of some big candidates for the title of the worlds best StarCraft II player!

New York Gallery - Kiev Gallery
Broadcast Schedule
The broadcast schedule might differ depending on the region. So be sure to check out your nation's
Eurosport schedule
to avoid missing the show.
Eurosport will broadcast a total of six episodes featuring this season of the Intel Extreme Masters. Each episode will focus on one event, one game and one star player. Both, hardcore eSports fans and the established Eurosport audience should enjoy it.
1st episode


fnaticRC
attending the

Global Challenge Shanghai
2nd episode


4314184
vs.

COOLLERZ
at

Global Challenge Cologne
Each episode will be available on demand at
www.EurosportPlayer.com
, always about one week after the TV premiere of each show. In addition, there will be a short highlight clip following every episode available in the free online video sections across Eurosport's online network (which offers country sections in eleven different languages).
Soodi
, Wednesday, 23/02/11 09:52


Information:
info write comment not allowed