Archive ESL World Intel Extreme Masters Season V World Championship
LoL: Hanover Invitational with $13,500 prize pot!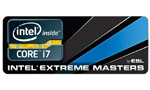 League of Legends at CeBIT
Besides the Intel Extreme Masters World Championship, CeBIT in Hanover will also welcome four of the best League of Legends teams. These four teams will play in a very unique system for a prize pot of $13,500 total. Watch the League of Legends Hanover Invitational live on location at CeBIT or follow the matches on a dedicated ESL TV stream!
See the thrilling group stages live on a special ESL TV stream on Friday, and on Saturday the grand final will be live on stage at CeBIT and on the regular ESL TV stream.
League of Legends: The first big offline ESL event
At CeBIT the best of the best in the major eSports games clash for Intel Extreme Masters title. Alongside these eSports legends, a new game gets a shot to prove its potential. Four of the best League of Legends teams will meet at CeBIT to give us all demonstration of their skills.
The teams of the Hanover Invitational:


Millenium.LOL


SK Gaming


old


FnaticRaidCall
Intel Extreme Masters Hanover Invitational - System:
To see a lot of thrilling matches in Hanover we came up with a modified group stage that will bring even more action than usual. The four teams will start in a usual group of four and play this group in Best of 1. After the group stage is over, the last team will drop out as fourth placed, and the remaining three teams will play a group again to determine the finalists.
Groupstage #1

Groupstage #2

Grand Final

1st: Team A - 3:0
2nd: Team C - 2:1
3rd: Team D - 1:2

---

Out: Team B - 0:3
1st: Team C - 2:0
2nd: Team D - 1:1

---

Out: Team A - 0:2
Team C vs. Team D
Prize Money
1st: $4,750
2nd: $2,750
3rd: $2,250
4th: $1,750
Win Bonus: $200
We are looking forward to a thrilling tournament and a great première for League of Legends at an offline ESL event!
Soodi
, Wednesday, 16/02/11 17:22


Information:
info write comment not allowed