Ex-WemadeFox completes CS1.6 tournament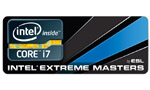 project_kr fighting!
Finally Counter-Strike's dozen for the World Championship is complete. After TyLoo won the Chinese qualification tournament, there was only one spot left.

project_kr formerly known as WemadeFox will participate in Intel Extreme Masters' season highlight at CeBIT.
The Koreans will debut at the first international tournament in 2011. Only three month ago they managed to put even the European top-notch teams in their place, when they claimed the first place at World e-Sports Masters. Will season 2's runner-up be the first non-European World Champion in Counter-Strike?
otacon
, Wednesday, 02/02/11 11:48


Information:
info write comment not allowed