StarCraft II hits Global Challenge gamescom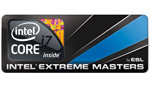 The first major StarCraft II tournament
Last week it was announced that the second Global Challenge of the Intel Extreme Masters will feature a Quake Live tournament. It will not remain the only one at gamescom. StarCraft II makes its way to the Intel Extreme Masters stage at the largest trade fair and event highlight for interactive games and entertainment.
Global Challenge StarCraft II
16 players will battle it out for the $15,000 prize money that is at stake at the first major StarCraft II tournament. 10 players from all over the world will be invited based on their performances during the beta. Three more slots will be available in each of the two upcoming
ESL Go4SC2 Cups
. The top three of both cups are qualified for the Global Challenge gamescom. ESL's Go4SC2 Cups are open to everyone, but you need an European Battle.net Account to participate.


Top 3 from
Go4SC2 Cup #24
(Wed, 28/07/10 11:00 EDT)


Top 3 from
Go4SC2 Cup #25
(Sun, 01/08/10 07:00 EDT)


10 players will be invited
If you want to apply for one of these 10 invite spots, please send an email to
[email protected]
.
Prize Money Distribution
StarCraft II
1st
2nd
3rd
4th
5th-8th
9th-12th
13th-16th
Total

$ 5,000
$ 2,500
$ 1,400
$ 900
$ 600
$ 400
$ 300
$ 15,000

otacon
, Monday, 26/07/10 12:36


Information:
info write comment not allowed