Archive ESL World Intel Extreme Masters Season 7 World Championship
Mvp faces Stephano at the World Championship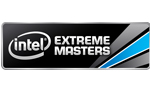 Intel Extreme Masters World Championship will see the 24 best StarCraft II players of the Season 2012-13 competing for the win. Since gamescom in August 2012 these players have played all over the globe in order to qualify for the World Championship, which will take place from the 5-9th of March at CeBIT in Hanover.
The StarCraft II Groupstage
Reigning champion MC will go against the winner of Katowice, First, in Group B. Meanwhile gamescom champion Mvp faces stiff European competition in Group D from TLO, Stephano and Grubby.
The Top 3 of each group will advance into the playoffs with the group winners going directly into the quarter-final.
In case any of the qualified players are not able to participate, their spots will be filled according
to the ranking.
They will be replaced with the next player in the ranking that has not received a spot in the World Championship. In case of teams or players directly qualified through being the best of their region, the next best team from that region that is not yet qualified will receive their spot.
Intel Extreme Masters World Championship
The Intel Extreme Masters World Championship will feature a total cash prize of $250,000 for League of Legends and StarCraft II. Players and teams from all over the world have qualified through the various stops around the globe and will clash at CeBIT, Hanover, March 5th to 9th.


Information:
info write comment not allowed