Archive ESL World Intel Extreme Masters Season 7 Cologne
gamescom qualification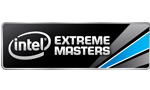 The European qualification for the StarCraft II tournament at gamescom, Cologne will start at the 12th of July. In addition to the online qualification there will also be an 32 player open bracket at the event which will give 8 players the chance to qualify for the main tournament.
The Open Bracket
Every StarCraft II tournament in the new season of the Intel Extreme Masters will feature 24 players. 16 of those will qualify online and 8 will qualify through an open bracket tournament played on the first day of gamescom.
How can I participate in the Open Bracket?
There will be 32 spots in the open bracket. The open bracket is reserved for players that were unable to participate in the event qualifier or got knocked out early. 16 spots will be available for booking for known SC2 professionals.
The other 16 spots will be distributed between players that sign up in person one day before the event on a first come - first serve basis. This is aimed to make sure both top pros and aspiring local players still have a chance to compete in the main event.
Open bracket spots will be made available after the conclusion of the Intel Extreme Masters online qualifiers so that players that have not qualified online could still compete at the event. Further details about the open bracket will be released at a later stage.
How will it be played out?
The open bracket tournament will be divided into 4 double elimination brackets of 8 players each. The winners of the upper bracket and the lower bracket will be seeded into the main event with a high and low seed, respectively. The double elimination bracket finals will not be played out.
How do the open bracket players fit into the main event?
The main event will have 24 players with 4 groups of 6 players. It will start only after the open bracket has concluded and the 8 main event participants from the open bracket are known.
Each group will consist of 4 players qualified online, 1 high seed open bracket player and 1 low seed open bracket player (from a different open bracket).
A total of 12 players, top 3 from each group, will advance to the playoffs, with group winners getting a free win in the 1st round. It is
the same system
as the one used at the Intel Extreme Masters World Championship.
Online Qualification
16 of the 24 tournament players will come from the online qualification in America, Asia and Europe. The dates for America and Asia are still to be announced. For Europe they will take place on the following dates:
Stage 1 - 12th of July 2012

Stage 2 - 17th of July 2012

Stage 3 - 18th of July 2012
We prepared two infographics that show how the overall qualification and the European qualification in detail are structured.

No comments yet.

Information:
info write comment not allowed