Archive ESL World Intel Extreme Masters Season 6 Global Challenge Guangzhou
How to qualify for Global Challenge Guangzhou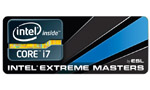 Your route to China
With the announcement of Intel Extreme Master's second event in season 6, we'd like to share the details on how to qualify for the tournaments of Global Challenge Guangzhou, taking place from October 1st to 5th. 16 StarCraft II players will compete for a World Championship slot and $21,000, while 8 LoL and 8 CS1.6 teams will battle it out for $32,000 and $40,000 as well as two World Championship slots each and Ranking Points.
Global Challenge Guangzhou
We will run several online qualifiers in Europe, America and Asia to determine the 32 participants for our Asian event in season 6 starting this Saturday, July 30th 2011. Since this event will be held in Asia, the respective continent receives the bigger part of participants.
Counter-Strike 1.6


---

3 European Team
1 American Team
4 Asian Teams
StarCraft II


---

4 European Players
2 American Players
4 Korean Players
4 Chinese Players
2 South-East Asian Players
League of Legends


---

2 European Teams
1 American Team
2 Chinese Teams
3 South-East Asian Team

In Europe all participants will be determined directly via dedicated cups listed as below. We will release details on all American and Asian Qualifiers as soon as possible.


European CS1.6 Qualifier
Qualifier #1 - Top4 advance to Final Qualifier - Sunday, July 31st 2011
Qualifier #2 - Top4 advance to Final Qualifier - Sunday, August 7th 2011
---
3 IEM GC Guangzhou slots at Final Qualifier - Sunday, August 14th 2011


European StarCraft II Qualifier
2 IEM GC Guangzhou slots at Qualifier #1 - Tuesday, 9th August 2011
2 IEM GC Guangzhou slots at Qualifier #2 - Sunday, 14th August 2011


European LoL Qualifier
EU West Qualifier #1 - Top2 advance to Final Qualifier - Saturday, July 30th 2011
EU East/Nordic Qualifier #1 - Top2 advance to Final Qualifier - Saturday, July 30th 2011
EU West Qualifier #2 - Top2 advance to Final Qualifier - Saturday, August 6th 2011
EU East/Nordic Qualifier #2 - Top2 advance to Final Qualifier - Saturday, August 6th 2011
---
2 IEM GC Guangzhou slots at Final Qualifier - Saturday, August 13th 2011
otacon
, Tuesday, 26/07/11 13:26


Information:
info write comment not allowed