Archive ESL World Intel Extreme Masters
Carmac's preview of European Championship in CS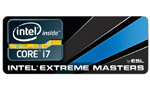 The golden platter for the Intel Extreme Masters European Championship in Counter-Strike 1.6 will be the first major trophy awarded in esports in 2011. And what a fantastic four days it will be leading up to that moment. Maybe even the opening of a new era.

Counter-Strike 1.6 Participants
Group A
Frag eXecutors
SK Gaming
mTw
mousesports
MYM
esahara
Group B
fnatic
Lions
Natus Vincere
Alternate
forZe
Cph. Wolves
Something to look forward to
If seeing a lineup of Europe's twelve best teams compete in a tournament worth over $50,000 is not enough to give you goosebumps, then the fact that SK Gaming and Fnatic's newest lineups may clash for the very first time must be.
The most interesting story to follow during the event is the potential clash between the two giants. Forget the frenzied Ukrainians from Na'Vi, forget all other greats in contention, forget all else until you find out how this one concludes.
One month ago or so the news came as a shock wave that Christoffer "GeT RiGhT" Alesund and Patrik "f0rest" Lindberg would be leaving Fnatic for the number one enemy, SK Gaming. With this transfer SK assembled a lineup with enough firepower to win events without any strats, and broke the backbone of the most consistent team in Counter-Strike history (reaching eight finals in Intel Extreme Masters events alone).
Bad, bad blood
This was not your typical player switch, oh no. If one were to write down a list of all grudges between the two teams, one would fill up a tome as thick as a phone book.
So deep and true was the love between them, that at some point Fnatic's players used to be barred from giving interviews to SK's website and GeT RiGhT would say in interviews how much better he felt in Fnatic compared to SK Gaming. Fnatic was a thorn in SK's side, as their team kept outperforming SK Gaming time and again. Enough to claim they, and not SK's illustrious 2003, were the best team in CS history.
Last summer Fnatic got Rasmus "GuX" Stahl to leave SK Gaming and join them (and, according to SK, break the contract). After that, SK's managing director Alex Mueller stated that they have no relationship with Fnatic. The managements of both teams flat out dislike each other.
Even if it was a simple matter of business negotiation at the end of some players' contracts, the backdrop of these two teams' bitter enmity magnifies the gravity of the rivalry ten fold. Two of Fnatic's iconic players fragging for SK Gaming will be an unfamiliar sight. F0rest fragging his old team captain Patrik "cArn" Sattermon will be heartbreaking thousands of their fans.
We could forget that also in contention in Kiev are the reigning IEM World Champions (Na'Vi), the reigning European Champions (Mousesports), 2007 IEM champions and 2009 IEM World Championship runners up (Frag eXecutors) and the 2009 IEM European Champions (mTw). Until SK Gaming or Fnatic are knocked out, all other teams are playing supporting roles in this drama.

Intel Extreme Masters' Best EU Teams

fnatic
mousesports
SK Gaming
Frag eXecutors
mTw
Na'Vi
Alternate
MYM.se
H2K
Roccat/Gameplay
Roskilde

1st
5
4
3
1
1
1

2nd
3
-
1
2
1
-
2
1
1

3rd
2
-
2
1
1
1
-
-
-
2
1

Total
10
4
6
4
2
1
2
1
1
2
1
The secret ingredient
A great challenge lies ahead of cArn, the master alchemist – to outdo his own masterpiece. The general is now without two of his most prolific troops and he needs to build a winning machine from scratch.
It is perhaps now that we will find out what lies behind Counter-Strike's most well-kept secret: the key ingredient to Fnatic's unparalleled consistency over so many years . Elements in this team have been swapped several times, but Fnatic kept delivering as the core stayed the same: Harley "dsn" Orwall, cArn and the insanely skilled f0rest.
Was it cArn's tactical genius and the ability to build a team together with dsn, or was it that they had a player (and later two players) with the power to win games single-handedly? For the first time since the inception of "cAn's Fnatic" we will see the main elements of the core on two different sides of the frontline. Will he be able to challenge history that he himself created and assemble a team worthy of lifting an Intel Extreme Masters trophy?
Where would he be today without f0rest's bullets? And can those bullets take SK Gaming to the same places Fnatic has been? SK team has had its share of one man armies. Hell, they've already had GeT RiGhT, but that got them to no silverware. Can f0rest become the key ingredient and make that enough of a difference to bring consistent success to his new team?
The truth may be somewhere half way, but how exciting it would be to see that it's not. The answers are out there – Kiev will provide the first ones!
And if you REALLY need another reason to follow the event, here's one:
otacon
, Monday, 17/01/11 09:42


Information:
info write comment not allowed