Archive ESL World Intel Extreme Masters
Chinese qualification on it's way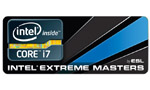 During the upcoming weeks China is looking for its StarCraft II and Counter-Strike participants for Intel Extreme Masters' World Championship at CeBIT. One Chinese Counter-Strike team and one StarCraft II player from China and Southeast Asia will have the chance to meet with world's best gamers.

Two online tournaments with eight players each will determine the one, who gets a ticket to Season 5's culminating point at CeBIT, Germany. Based on their recent results such as the Asian Go4SC2 series 16 players were invited to compete in one of two cups. Both winners of these cups will determine the final participant for the Intel Extreme Masters World Championship.
China Qualification

WE|Luffy
WE|Super
starw星之翼|CodeG
NV|LOUP
WE|Loner
Panda|Ace
Dhc|Way
Nv|Macsed

Southeast Asia Qualification

Fnatic|Sen
Rush|Crowley
Rush|Orz
Rush|DS
StorM|Lin
StorM|LoVe
Live|Liveren
Sliver|Return

The Counter-Strike tournament will feature more than 70 teams, which will be divided into groups based on their respective region. Last year's Asian runner-up

UMX Gaming already signed up China's current topteam

Tyloo as well. A final tournament consisting of eight teams will ultimately determine China's representative.
otacon
, Friday, 07/01/11 12:06


Information:
info write comment not allowed