Round 2 for Europe's CS1.6 Teams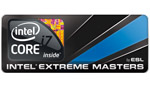 18 teams survived the first Qualification Round of the European Championship. These teams will now clash with 18 more teams, which were already seeded into the second Qualification Round before. Only the winners of these matches will advance to the groupstage. Will your nation be represented in the European Championship? Decisions will be made on Thursday!
European Championship Qualification Round 2
For more information on the Qualification Rounds, go
here
.
European Championship Schedule

Deadline National Qualifier:
International QR1:
International QR2:
Regular Season starts:
Regular Season ends:
Relegation starts:
Relegation ends:

Counter-Strike
September 12th
September 16th
September 23rd
October 4th
November 28th
December 6th
December 19th

Quake Live & StarCraft II
September 12th
20th - 26th September
4th - 17th October
October 25th
November 28th



otacon
, Monday, 20/09/10 13:34


Information:
info write comment not allowed