Announcing Launch Of LoL Amateur Cups!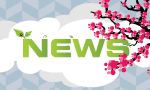 The UK division of the ESL has partnered with RIOT to provide a competitive platform for the amateur and enthusiast League of Legends community. A series of scalable cups are to be rolled out to encourage lower skilled teams to develop and hone their skills within the competitive arena of eSports.
Official Press Release
Starting with the "Summer Bronze & Silver UK Open", the planned activity will see a variety of competitions and tournaments rolled out throughout 2014, targeted at amateur and enthusiast teams within the United Kingdom.
"The League of Legends amateur community within the United Kingdom has always been strong, but has very rarely transitioned into organized, prize driven competition. Daunting skill divides are the main reason behind this, and we're hoping that these skill orientated competitions will help to bridge the divide." Explains Peter Mather, Community Manager for ESL UK. "We're planning to launch our first competition, aimed at the lower skill brackets, in early June, and will continue to grow and expand our activities alongside community interest."
The first competition is capped at just eight teams, seeing over 30,000 Riot Points up for grabs for the teams that place within the top four.
"We are thrilled to be launching our tournament program in the UK!" says Pete McKay, UK Community Manager at Riot Games. "We want to create multiple ways for our players to enjoy and interact with League of Legends. We understand that competitive play might not seem an option for many players, which is why we wanted to create our own range of tailored tournaments to encourage all levels of competitive play."
Teams that wish to take part in the competition series can register by
going to the sign up page
. Further details such as tournament schedule and format are to be released over the course of the following week.
About RIOT - Riot Games
Developer and publisher of League of Legends, was established in 2006 with the goal of bringing "Gamer's Games" to players all around the globe. We are passionate about our audience, and we aspire to be the most player and community focused game company in the world. That means that in addition to providing a great experience and a great value, we are committed to building lasting relationships with our players who help us shape ever evolving games.
ptER
, Wednesday, 11/06/14 09:59


Information:
info write comment not allowed