Dota 2 Challenge Commentary Team Announced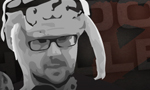 Pyrion Flax and Durka join the commentary line-up for the Dota 2 Challenge. With just over a month remaining until the Dota 2 Challenge goes live, we here at ESL UK are happy to announce the commentary team for the weekends event broadcast, commencing on Saturday 15th February at 10:00AM GMT.
The Commentary Team for the Dota 2 Challenge
It's been an exciting few months since we initially announced the Dota 2 Challenge, which features one of the largest competitive prize pools the UK Dota 2 Community has seen since the games release. We've announced our partners, without whom this wouldn't be possible, and now it's finally time to announce the personalities that will be at the forefront of the weekend's coverage. I give to you, Ted "PyrionFlax" Forsyth and Gareth "Durka" Bateson.
Gareth is well known within the competitive community for his consistently high broadcasting quality. Currently perceived as one of the most popular Dota 2 commentators within the United Kingdom, Gareth will be continuing his commentary of the Dota 2 Challenge with us this February at epic.TWELVE.
Next up is internet sensation Ted "PyrionFlax" Forsyth, well known for his not-so-informative how to Dota 2 guides, which instead of focusing on analytical advice, have provided a never ending source of amusement for the Dota 2 Community. Ted has harnessed his unique gift for entertainment before for the ESL, working within top European competitions such as EMS ONE. We look forward to having his unique twist of Dota 2 with us throughout the Dota 2 Challenge.
Pyrion Flax interviewing at EMS ONE
Finally is Joe "JoeShow" Styrka, up and coming UK commentator who will be joining us sporadically throughout the weekend. Joe made his first appearance just a few months ago, going from bedroom radio host to stage commentator over the course of the weekend. Since then he has become a mainstay for ESL UK, commentating the Dota 2 Challenge Online Qualifiers back in December 2013.
Playing host throughout the weekend will be none other than Alex "Machine" Richardson, who has risen in popularity since his initial broadcasts within the FPS genre, and is now quickly developing into a fully fledged esports personality and host. He will be providing his own unique flavour of live pre-game run downs, transitional post game analysis and an overall enhanced viewing experience for those viewing from home.
For those wishing to spectate the game through the in-game client the tournament ticket is now live in the Dota 2 store, feel free to visit it over on the following link:
Dota 2 Store
.
Where you can watch the Dota 2 Challenge
We've got an action packed weekend of Dota 2 action planned, and we don't want you guys at home to miss a single second of the action. We will be providing our most ambitious stream to date, packed full of thrilling commentary, post-game analysis and interviews with the teams and players of the weekend.
All of this exciting content will be streamed live on our very own twitch channel,
ESL UK
. For those of you who like to control the content you want to watch, we've also arranged an in-game tournament ticket, which can be bought for a 89p over on the
Dota 2 Store
.
Buy your ticket now!
With just six slots remaining at the Dota 2 Challenge the event is expected to reach capacity within a short period of time. Click the link below to secure your place at epic.LAN this February.
Have any questions? Feel free to create a support ticket
For any question, problems, doubt, perplexity, feedback and advice, please contact us via support ticket and an admin will be happy to help you.
Thank you,
Your

Admin Team
ptER
, Friday, 10/01/14 14:47

No comments yet.

Information:
info write comment not allowed