Archive ESL Europe United Kingdom League of Legends
Win Up To 40,000RP - Bronze & Silver Open #11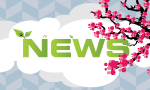 Sign-up to ESL UK's Bronze & Silver Open for the chance to win up to 40,000 RIOT Points for your team! The top four teams win prizes, so what are you waiting for, sign-up now!
About the Bronze and Silver Open
The Bronze and Silver League of Legends Open takes part every other week, with 40,000 RIOT Points + skins up for grabs every competition. Every Monday up to eight community teams will fight for their fair share of the bounty, with only one win needed to secure a share of the prize pool! The competition is a laid back way to enjoy competitive League of Legends, allowing you to hone your skills against opponents of your skill level.
If you have any problems during your matches, please open a
Protest
ticket instead of a Support ticket, so all match contestants can see and react to it.
Check-In System
This cup uses the ESL Check-In system, below is a brief introduction of how this works.
Step 1 - Registration (Green)
Here you can sign-up for the cup, but you will have to confirm your spot later.


Step 2 - Confirmation (Yellow)
30 minutes before the cup starts you will have to confirm your spot. After doing so you are secured a spot in the tournament.
Step 3 - Entering (Red)
Still free spots left? 20 minutes before the cup starts sign up's open again and you can join the cup even if you didn't sign up for it on beforehand.
Good luck to all participants,
Your


Admin Team.


Information:
info write comment not allowed