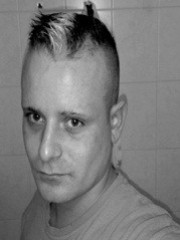 Contacts & Buddies

KleinesLud..

fabz51
xGHEx Mark..

ex0

Dr@gon

NokNok
This player account is frozen and can not generate any 1on1 matches (challenge) or be generated (be challenged/Auto-challenger). Open 1on1 and 2on2 matches may be played, the player may however not compete in any other team matches. See below for details on the freeze.
Name
Ronny 
Nick
Eastside
Member since
07/05/06
Age / Gender
37 Years / male
Nationality
 Germany
Country, City
Germany, Lößnitz  

(08xxx)

Main team
Freistaat Sachsen .Pool
Homepage
--
╠►■▪My Status : ٩(̾●̮̮̃̾•̃̾)۶ [Inaktiv]
╠►■▪keine forderungen,suche meine Gegner selbst aus
╠►■▪Zeit: Ich spiele nur ab 20:00 Uhr
╠►■▪ESL ☻DLM Spieler Freistaat Sachsen☻  more...  
Level & Awards
Clubs
lock
| | |
| --- | --- |
| | Bitte beim Support melden |
Recent matches
  FIFA 16 (PC) Open Ladder 1on1 Europe
loss
Diesdas 

-20

Tuesday, 13/10/15 05:21
1
  League of Legends EU West 1on1 Old Ladder
loss
Troddii 

-26

Sunday, 24/03/13 15:00

draw

6120259 

0

Sunday, 22/04/12 14:00
0

draw

Shunleep 

0

Sunday, 08/04/12 14:00
0
  HaxBall 1on1 Golden Goal Cup #35
loss
Dundeex 

0

Monday, 19/12/11 13:45
3
loss
5628862 

0

Monday, 19/12/11 13:30
0
win
Progamer 

+2

Monday, 19/12/11 13:15
0
win
zooKi 

+2

Monday, 19/12/11 13:00
0
  PokerTH 1on1 Amateur Series
win
bLk 

+28

Sunday, 11/12/11 13:00
2
loss
rewePro 

-23

Sunday, 04/12/11 13:00
4
Contact