Archive ESL Europe Poland IEM Katowice
IEM Katowice - oświadczenie Carmaca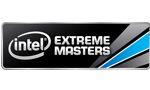 Na stronie dedykowanej rozgrywkom Intel Extreme Masters pojawiło się oświadczenie Michała "Carmac" Blicharza dotyczące problemów z wejściem do Katowickiego Spodka. Mamy nadzieję, że odpowiedź będzie satysfakcjonująca i zrozumiecie dlaczego doszło do takiej sytuacji - bezpieczeństwo przede wszystkim!
Dear community,

I would like to address the complaints about long queues to get into the Intel Extreme Masters Katowice venue.

When we planned the event our objective was to make it as accessible as possible. This is why we decided to grant free entry to anyone that wants to come and enjoy esports at the highest level.

This is the first standalone event of this magnitute in the history of ESL and we adopted a moderately cautious approach. There were concerns that we would not be able to attract enough people, so we did not want to sell tickets.

The mistake we made was that we never predicted or even dared to dream that so many people would come flocking to the event. Our optimistic projections had 25,000 people showing up on three days. To compare, New York City Comic Con has 100,000 visitors over 3.5 days and is a well-established show with a few years' track record.

After the venue filled up at its full 10,000 capacity, we are obligated by law not to allow more people inside until some people leave. The seating was completely full with people sitting on chairs, standing next to railings and sitting on aisles between chairs.

Allowing any more people in would cause serious safety issues that every event organizer needs to treat very seriously. The queues outside formed for this reason. There is a huge screen outside the venue where people could still watch the game (and did). Obviously I wish that no one had to watch it there.

We acknowledge all the issues that the people have had yesterday and we apologize for them. We have read all the comments that we could get our eyes on and we have talked to all the relevant parties to try and fix them. We are doing our best to deal with them, but we cannot change the fact that there are more people coming to the event than we dared dream of.

Once again, I apologize to everyone who was affected. This is a lesson for us and we will learn from it, I promise.

- Michal "Carmac" Blicharz
aGiie.
, Saturday, 19/01/13 07:42


Information:
info write comment not allowed