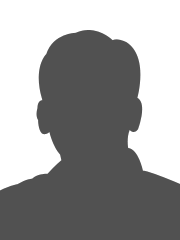 Contacts & Buddies
KDV kryste..
This player account is frozen and can not generate any 1on1 matches (challenge) or be generated (be challenged/Auto-challenger). Open 1on1 and 2on2 matches may be played, the player may however not compete in any other team matches. See below for details on the freeze.
Name
Dominik Jankowski
Nick
PolskieDrewno
Member since
17/07/13
Age / Gender
24 Years / male
Nationality
 Poland
Country, City
Poland, Koło  

(62xxx)

Employer / University / School
Uczę się
Main team
--
Homepage
--
Piłka jest jedna , bramki są dwie ...
Level & Awards
lock
Suspected Multiaccount

multiaccount
Recent matches
  FIFA14 (FUT) Mistrzostwa Polski PC 3 turniej kwalifikacyjny
loss
7568097 

0

Friday, 28/02/14 15:10
1
win
ric0 

+2

Friday, 28/02/14 14:15
win
cebulek95 

+2

Friday, 28/02/14 13:00
  FIFA 14 IEM Poland 1 turniej kwalifikacyjny
loss
MICHALGRO11 

0

Monday, 24/02/14 13:50
win
7218174 

+2

Monday, 24/02/14 13:00
  FIFA14 (FUT) Mistrzostwa Polski PC 2 turniej kwalifikacyjny
loss
7539083 

0

Friday, 21/02/14 13:00
  FIFA14 (FUT) PC 1on1 II turniej kwalifikacyjny
loss
barton18 

0

Thursday, 16/01/14 14:05
win
graba98 

+2

Thursday, 16/01/14 13:30
win
(bye) 
Thursday, 16/01/14 13:00
  FIFA14 (FUT) PC 1on1 I turniej kwalifikacyjny
loss
TheRipper 

0

Saturday, 11/01/14 13:00
Contact