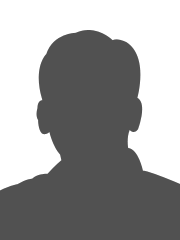 Contacts & Buddies

dysiu
PhyraN

Nexo
sHiz

OUTsAjDDD.

jarzomb
This player account is frozen and can not generate any 1on1 matches (challenge) or be generated (be challenged/Auto-challenger). Open 1on1 and 2on2 matches may be played, the player may however not compete in any other team matches. See below for details on the freeze.
Name
Paweł 
Nick
comeback
Member since
30/09/10
Age / Gender
30 Years / male
Nationality
 El Salvador
Territory, City
Poland, Torun  

(xxxxx)

Employer / University / School
[v] [X] [v]
Main team
Digital Damage and Friends #2 Fanbase
Homepage
--
jakbym odpalil to raz a porzadnie:) haha
more...
Level & Awards
lock
Recent matches
  Counter-Strike 1on1 Czerwcowy Turniej MIX
loss
EXUS 

0

Wednesday, 13/06/12 13:30
19
win
(bye) 
Sunday, 10/06/12 13:30
0
  Counter-Strike 1on1 Mix ladder
loss
3802937 

-13

Friday, 08/07/11 16:15
3
loss
3802937 

-15

Tuesday, 05/07/11 16:00
3
  Kurnik Chinczyk 1on1 Ladder
loss
Epoxx 

-26

Monday, 02/05/11 12:35
1
loss
Miras 

-19

Wednesday, 23/03/11 13:00
1
win
bzykq 

+23

Tuesday, 22/03/11 11:00
1
win
5275273 

+24

Monday, 21/03/11 18:00
1
loss
szczepAN 

-31

Monday, 21/03/11 14:00
1
  CS 1.6 Open Ladder 1on1 MR12 Europe
loss
shizzo 

-23

Sunday, 01/05/11 13:43
6
Visited Events
Contact