Project CARS Kick-Off Cup & Go4 Announcement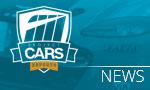 We are happy to announce the stand alone Project CARS section and its own Go4 Series!
Starting this Sunday we will have Kick-Offs cups for Project CARS until October when we will start the Go4 Series! The Go4 Series includes
weekly cups with 50€ prize money
and a big
Monthly Final with 150€ prize money
.
ESL Project Cars Kick-Off Cups
Dates:
- 13th September 16:00 CEST:
ESL Kick-Off Cup #1
- 20th September 16:00 CEST:
ESL Kick-Off Cup #2
- 27th September 16:00 CEST:
ESL Kick-Off Cup #3
So join us for some sweet racing action! Start your engines for the warmup cups before it starts getting serious! In case you are new on ESL
Sign up / Check-in
:
A
Sign up
is nothing more than a reservation. If you only Sign up to the tournament but don't use the
Check-in
you won't get a slot in the tournament.
The
Check-in
confirms your slot in the tournament and will get you a slot in the tournament when the matches will be created. The Check-in time starts at
15:30 CEST
and lasts until
15:40
after that you can straight sign up with the
Late-Sign-Up
feature.
How to communicate with my opponent?
Once the bracket and matches were created you can find your match and opponent when you click on
"bracket"
.
Here
is an example how it will look like. When you click on the "vs" it will lead you to your Match Sheet (see picture below).
In this window you can post comments and see your opponents Game Account which will allow you to add him to your friends list. Another means of communication with your opponent is, once the match has been created, the match chat which is in the bottom right of your corner. More information about the Match Chat will come later.
Match Setup:
Here you can enter the result of your match. Once a player has entered the result the other player needs to confirm it. Please always confirm the result if its correct. You save the admins a lot of work this way and help the tournament to progress faster.
- In case the opponent has entered a wrong result, click on the protest button and create a protest.
- Opponent still doesn't confirm the result after 10 minutes, also open please a protest ticket.
*In both cases please include Screenshots/photos from the result screen to prove that you won.
Upload match media:
Here you can upload screenshots/photos which will be used by the admins to advance the winner of a match.
Match Chat:
The Match Chat is a convenient way to contact your opponent. Once your match has been created you will have the option on the cup page to open the Match chat on your right side of the screen. You can also open the Match chat when you click "Matches" in the bottom right.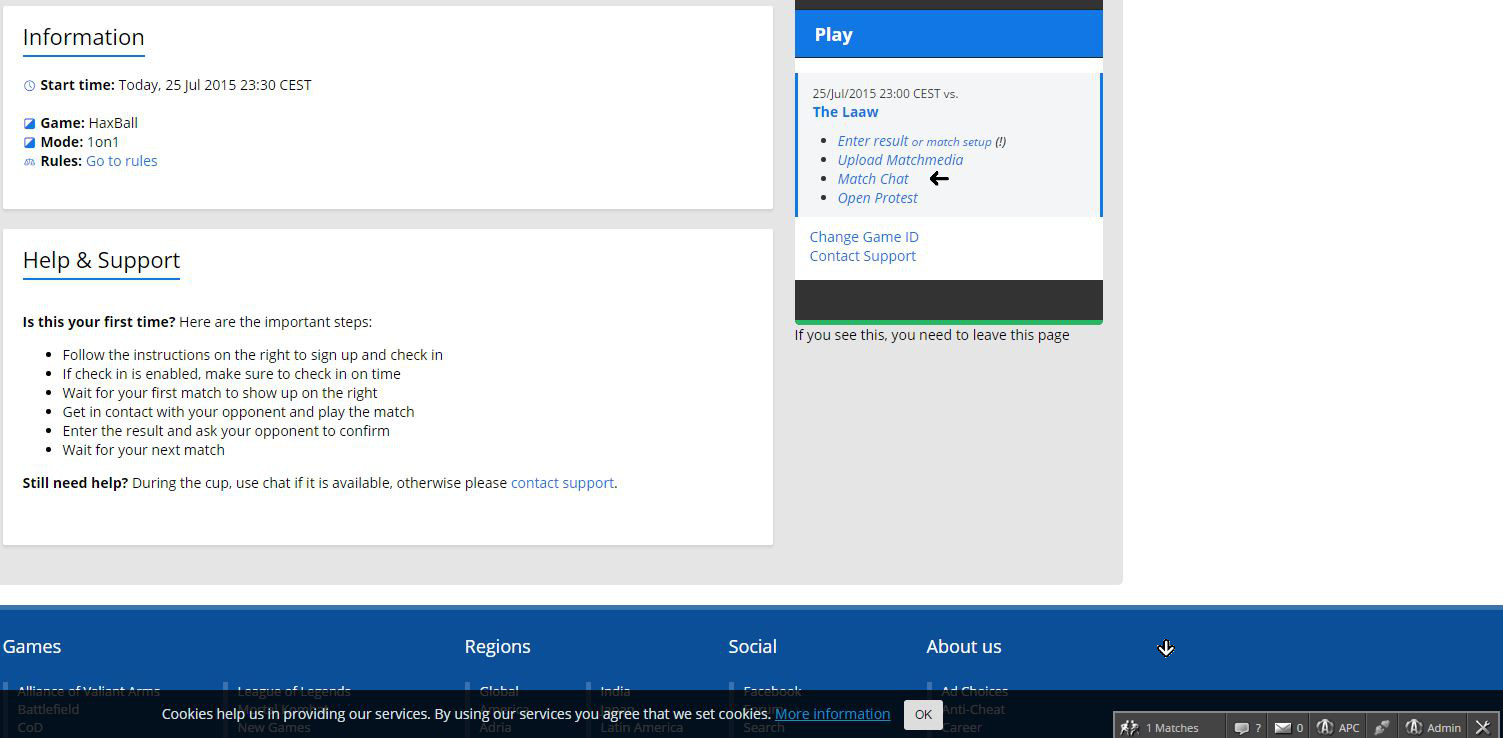 If you have any more questions feel free to ask them in the comments. I hope that everything will go smoothly tomorrow if not I will work hard to make it a better experience for the next one :)
Good luck and have fun in the tournament!
Chexx
, Tuesday, 08/09/15 11:19

No comments yet.

Information:
info write comment not allowed