Archive ESL Europe Hungary League of Legends
Új oldalra költözünk!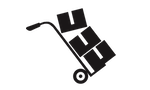 Elérkezett az idő, hogy bejelentsük: mostantól az ESL Hungary League of Legends szekciója is az ESL új oldalán lesz elérhető!
Mi változik?
Ami bizonyára mindenkinek először fel fog tűnni, az az új kinézet. Másodszor a nemzetközi szekciókra bontás helyett a játékok lesznek a középpontban, először a játékot tudjátok kiválasztani, ahol fel lesznek sorolva az ESL összes kupája az adott játékra vonatkozólag.
Hogyan érteshettek kupákról?
Az
ESL Hungary Facebook oldalán
minden egyes kupánkat bejelentjük, illetve különböző LoL csoportokban is megosztjuk, hogy a lehető legtöbb játékoshoz eljusson a hír.
Milyen kupák lesznek?
Kupákat minden héten kettőt fogunk megrendezni: egy 5on5 és egy 1on1 bajnokságot. A GoHU4LoL kupák át lesznek nevezve
eSport Cup Series Hungary
-ra, de ettől függetlenül ugyanúgy, ugyanannyi RP nyeremény kerül kiosztásra.
Egymillióan a magyar esportért!
A platform különbözhet, a cél nem! Ezzel a jelmondattal jött létre az Egymillióan a magyar esportért mozgalom, ahol a hazai esport jeles képviselői együtt tevékenykednek annak érdekében, hogy kis hazánkban is bemutassák és népszerűsítsék az esportokat. Legyél Te is a mozgalom részese, kövesd őket, ha pedig igazi esportbarát vagy, csatlakozz szervezőnek! Előre a magyar esportért!

Kövess minket a Facebookon!
Elsőként akarsz értesülni az új kupákról, hírekről, változásokról?
Csatlakozz hozzánk a Facebookon is!
ESL Magyarország @ FB

No comments yet.

Information:
info write comment not allowed