Archive ESL Europe Croatia
NVIDIA World of Tanks Cups - Obavijest!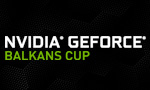 Znamo da su mnogi od vas oslobodili svoj kalendar kako bi mogli sudjelovati u prvom NVIDIA World of Tanks Balkans Kvalifikacijskom kupu i napraviti ćemo sve kako bi popravili ovu neugodnost koju je prouzročio. Tokom ovog tjedna, preurediti ćemo datume kada se trebaju odigrati prva dva kvalifikacijska kupa i vratiti ćemo ovo odlično natjecanje na pravi put. Kako bi to mogli što bolje učiniti računamo na vašu pomoć da nam kažete svoje mišljenje kada bi se taj odgođeni prvi kup trebao održati. Molimo vas da ostavite svoje komentar ispod vijesti.
Regionalni menadžer ESL South East Europe objavio je sljedeće:
To all World of Tanks player in the Balkans/Adriatic section in the ESL:
We apologize for the inconvenience that we may have caused and kindly ask you to bear with us in the great tournament that is before us. As a token of appreciation all participants who have signed up for the delayed cup we'll provide 1 month of premium. You are invited to play the delayed cup on the new date, which will be announced during the day.

Martin Kadinov, Regional Manager ESL SEE


Osim ove izjave željeli bi
naglasiti
ta ova situacija nije nastala zbog admin tima koji je inače zadužen za održavanje aktivnosti u Balkans/Adriatic sekciji ESL-a, poput jednog od naših najaktivnijih članova
Wasteful
.
U sljedećim vijestima koje ćemo objavljivati donijeti ćemo više informacija vezanih za nagrade, match modove, rasporede itd., za sve nadolazeće kvalifikacijske kupove. Molimo vas da nastavite provjeravati vijesti jer one odlične
NVIDIA GeForce GTX 960
grafičke kartice ne idu nikamo dok ne znamo pobjednike velikog finala!

No comments yet.

Information:
info write comment not allowed