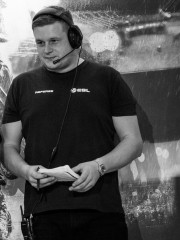 Contacts & Buddies

hauser

dfk_7677

MattjA
Royal

Vip3r4
WamboNumbe..
Name
Christian Bartusch
Nick
pyo
Member since
15/03/06
Age / Gender
32 Years / male
Nationality
 South Africa
Country, City
Germany, Spremberg  

(03xxx)

Occupation
Student
Employer / University / School
TU Cottbus
Main team
PENTA Sports .BF4
Homepage
http://www.penta-sports.com/
CS 2000-2010...playing now BF

since CS:GO is not made for me and ProMod wont make it, I quit with CS. Just cant get the feeling back from 1.6, the god damn best game ever..will miss it! <3
Achievements-->  more...  
Level & Awards
Clubs
Recent matches
  ESL Play App Test CSGO #1
loss
majk 

0

Tuesday, 10/11/15 13:00
  BF4 1on1 Tank Battle Cup #1 Global
loss
RG-1M3D 

0

Thursday, 03/09/15 15:00
win
Funkinetics 

+2

Thursday, 03/09/15 14:00
win
Traby_The_Racer 

+2

Thursday, 03/09/15 13:00
1
  Staffcup 2015 #7 - Curve Fever
loss
KdeEp 

0

Monday, 27/07/15 14:40
win
(bye) 
Monday, 27/07/15 14:20
loss
sasha 

0

Monday, 27/07/15 14:00
  BF4 1on1 Jet Afterburner Cup #5 Global
loss
Yummey 

0

Sunday, 26/07/15 12:00
1
  Battlefield 4 Jet Battle Jet Afterburner Cup #1
loss
stormShadoW 

0

Tuesday, 12/08/14 14:00
2
  FIFA 14 Go4FIFA Cup #43 - 07/08
loss
nvR' 

0

Thursday, 07/08/14 13:00
Visited Events
Contact