ESL Play 3on3 Cup #2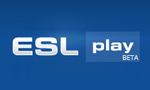 ESL is looking for 16 teams to test their brand new website with a World of Tanks cup, the top placing teams will win ESL premium and be the first to see our brand new website. The cup is 3 vs. 3 with the maximum tier being 8.
How it Works
The maximum tier is 8
The format is 3 vs. 3 and rounds are best-of-one
Rules: 3on3 Funcup
Date & Time: 25.11.13 19:00 CET
Prizes (per team): 1st: 6,000 , 2nd: 4,200 , 3rd: 3000 , 4th: 1500
All you have to do is head over here
ESL Play
and click through to the World of Tanks Cups: Three Times a Charm #2.
Cup Sign Up
Sign Up
How to Clam your Gold
Claim your Gold - Deadline:
After the Cup, you have to write your Support Ticket to claim your Gold until Friday 20:00 CET of the current week. If you don´t do that in this time, it is too late to request you gold for this Cup.
Claim your 3on3 Gold here!
How to take part in the beta
For the start of the beta we are keeping things simple by offering cups in only two games at the moment: Hearthstone and World of Tanks. More games will be added soon. If you want to fully experience the beta website and not just look around, we urge you to take part in one of these cups. Please note, these are real cups that you should play in!
Do you have feedback about the new website? Let us know in our feedback forum and through the feedback widget on the right side of the beta website. Thanks for helping us build the new ESL!
Follow us & spread the word

We wish you good luck and have fun playing in the ESL.
Tell us what you think about this news in the comments!


Information:
info write comment not allowed