IEM Katowice - Who is 1st PAD eXpendables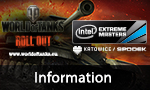 Next team to introduce will be the Polish team 1st PAD eXpendables. The team won the second Polish qualifier after winning against 1SBP Ulanska Fantazja in the finals.
Each team received 10 questions. In this news we will be introducing you to
eXpendable Squad
:
Short introduction of your team. A few sentences telling us for example who you are, how you became a team, where you are from and so on) + Logo
eXpendable Squad
We are the 1st PAD eXpendables. We have created our team just for the Ural Steel qualifications, with players that didn't find their place in the first 1st PAD team – it was Palermos who gathered us together. We qualified to the Moscow grand finals, and since then we are trying to compete with the best on national level as well as in the international scene.
Who is in charge? Who makes the calls ingame?
Usually we are making decisions together, by voting during the game and
6084637
counts them on his fingers. Only if there is a draw
FaithNoMore
decides.
Do you have specialists in the team (e.g. scouts or arty)? If yes, who are they?
We have plenty of them, but most of our players expertise in a few roles.
Our scout specialist is Palermos, on the artillery Szerszak, our HT specs pair – Gerwaz and Gumis and snipers – Midask and PanzerV. FaithNoMore fills the missing gaps :P
What is your favorite Tank lineup?
The heavy one for city maps so that's 3x T-32, 2x AMX50-100 and ofcourse 2x T1
What kinds of maps do you like the most? Open maps, city maps or mixed maps with a bit of both?
We prefer city maps and the mixed ones.
Which map do you prefer the most, which do you dislike the most?
I would say that our favourite maps are Ensk and Widepark, and on the other side we hate Prokhorovka.
How did you prepare so far? What are you planning to do in the remaining time?
After the qualifications, it was Christmas in Poland, so our preparations till January where almost none (despite the randoms ofcourse :D ), but now we have about 2 weeks to train hard.
Which team do you fear the most?
LTR and EPS ofcourse, because we have met them plenty of times and we know what they are capable of, but all the qualified teams are dangerous.
What are your expectations for the tournament?
Our aim is to get through the group phase and fight for the podium. But most of all – to have a lot of fun in Katowice!
Is there anything you want to tell your fans, friends or the World of Tanks community?
Don't worry – Palermos will play good!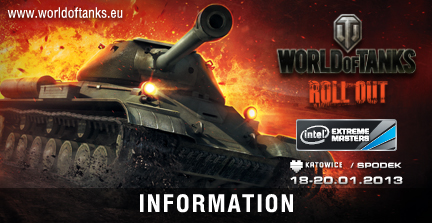 Big thanks to 1st PAD eXpendables for taking the time answering our questions.
Follow us on Facebook & Twitter!
If you have any problems or questions, feel free to ask!
sne
, Wednesday, 09/01/13 11:19

No comments yet.

Information:
info write comment not allowed