IEM Katowice - Who is SPALE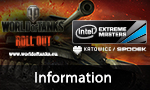 Today the spot light is on SPALE, a young Finnish team. The team around Urallfish qualified in the Nordic qualifier and will be playing as 1 of the top 8 teams in Katowice.
Each team received 10 questions. In this news we will be introducing you to
SPALE
:
Short introduction of your team. A few sentences telling us for example who you are, how you became a team, where you are from and so on) + Logo
SPALE
SPALE was formed a little over half a year ago, when our glorious leader Muppetti started gathering willing lemmings from the Finnish clan [RSOP] to take part in WG's Ural Steel tournament. Shortly after we joined the ESL to play in the weekly Go4WoT and 3vs3 tournaments in hunt for glory (and WoT gold). We started off playing quite casually, but after having some success our attitude towards tournaments has started to get slightly more serious and competitive.
Who is in charge? Who makes the calls ingame?
5469328
makes the last decision on tank lineups and general map tactics, but we're quite democratic and listen to inputs from all players. Same goes for ingame decisions. Mostly it's urallfish making the calls, but for example if someone sees an opening we'll listen and follow his lead.
Do you have specialists in the team (e.g. scouts or arty)? If yes, who are they?
urallfish plays arty, Pinklemon1st and VilleVakivalta are usually the first to pick scouts/lights. We haven't focused on specialization that much and most players have driven all kinds of tanks in 7v7 matches.
What is your favorite Tank lineup?
Lineups with arty+fast tanks (1390,t-50-2,vk28,50100) are fun to play.
What kinds of maps do you like the most? Open maps, city maps or mixed maps with a bit of both?
We like open maps with arty and scouting.
Which map do you prefer the most, which do you dislike the most?
Prokhorovka and Live Oaks are fun. We hate Widepark, it's so small and slightly imbalanced starting position wise.
How did you prepare so far? What are you planning to do in the remaining time?
Mostly we've focused on eating and drinking well during the holidays. We'll try to play the upcoming Go4Wot tournaments with only the players going to the IEM and might even play a few training matches against an undisclosed sparring partner.
Which team do you fear the most?
They are all pretty scary. Red Tide especially.
What are your expectations for the tournament?
Looking forward to having a good time in Poland. Finishing in the top half in the tournament would be awesome as well.
Is there anything you want to tell your fans, friends or the World of Tanks community?
Start taking part in WoT tournaments! Especially other Finnish and Nordic clans. ESL and WG tournaments have easily been the most fun we've had with the game.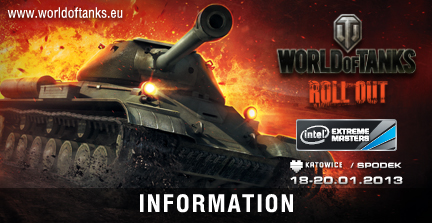 Big thanks to SPALE, a young ambitious team for taking the time answering our questions.
Follow us on Facebook & Twitter!
If you have any problems or questions, feel free to ask!
sne
, Tuesday, 08/01/13 11:37


Information:
info write comment not allowed