IEM Katowice - Who is 1SBP Ułańska Fantazja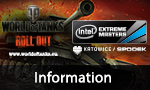 Today's news is dedicated to 1SBP Ułańska Fantazja. The Polish team qualified in the second Polish qualifier. The team captain had the same 10 questions as every other team. Let us have a look at his answers.
Short introduction of your team. A few sentences telling us for example who you are, how you became a team, where you are from and so on) + Logo
1 SBP Blue Team
The whole team consists of players aged 22-30 years old. We are all friends who like playing together in platoons and tank companies. We play mostly for fun, though we enjoy any competitive gaming as well. T whole team started up named as SBP Blue Team, however after some time few players left. Despite this we did not give up and kept on moving forward. When Wargaming.Net started up the Easy 8 Cup, we entered it as "SBP '1 Pułk Ułanów'". After taking 2nd place and few more months of playing we decided to unify names and changed "SBP Blue Team" to "SBP Ułańska Fantazja" and we believe it will stay like that.
Who is in charge? Who makes the calls ingame?
Both, in and out of battle, I (
6270267
) am considered to be a team leader.
Do you have specialists in the team (e.g. scouts or arty)? If yes, who are they?
Of course, we have quite a few players who tend to drive only on specific tanks mainly because they can 'feel them'. They operate very well on those machines and can easily coordinate actions with the rest of the team. After all, it is hard to win without good coordination between medium/light tanks and heavy ones. In 7v7 it is important to remember that one player cannot win alone. Every tank (even the smallest T1) and every player contributes to victory.
What is your favorite Tank lineup?
We tend to play using tanks that allow us to play comfortably on selected map and one that allows us to maintain as much control as possible. It might not always succeed but we never surrender :)
What kinds of maps do you like the most? Open maps, city maps or mixed maps with a bit of both?
Personally I prefer urban maps. Though some players in the team like open ones better.
Which map do you prefer the most, which do you dislike the most?
We like Himmelsdorf the most. Everything can happen on it and victory is decided mostly by superior player skills and good leadership. What is our worst map? Hmm... I don't think we have one. We tend to do our best on each one :)
How did you prepare so far? What are you planning to do in the remaining time?
Preparations are only beginning. There were winter holidays and new year celebration going so there wasn't much time to meet up and discuss everything. Now, in 2013, we will get together and train as much as we can. We won't give up.
Which team do you fear the most?
Each team is a formidable opponent. We are yet to see which one will perform the best and win.
What are your expectations for the tournament?
Hmmm... Most importantly - spend some quality time with all friends, have a lot of fun and fight some epic battles. We don't really like sitting on 1 map square for 8 minutes waiting for the opponent. The rewards are great and we are afraid some teams will play too passively. That is not very entertaining for both players and spectators. We will see how it goes during the tournament.
Is there anything you want to tell your fans, friends or the World of Tanks community?
We would like to say hello to each WoT player and our friends from SBP clan. Wish us luck and see you in Katowice.
Oh, and one more thing for all our opponents: wish you good luck and let the best team win.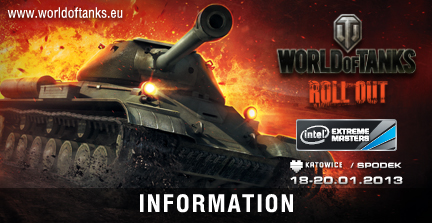 Big thanks to 1SBP Ułańska Fantazja for taking the time answering our questions. A team with an edge. We are looking forward to seeing your great performance.
Follow us on Facebook & Twitter!
If you have any problems or questions, feel free to ask!
sne
, Monday, 07/01/13 10:47

No comments yet.

Information:
info write comment not allowed