IEM Katowice - Who is Odem Mortis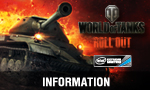 Guys, not long to go until the Intel Extrem Masters in Katowice start. During this last stop before the big finals in March, Wargaming and ESL will be launching a tournament with a total prize money of €15000. The 8 slots for this event were determined in 6 qualifiers, 2 in Poland and 4 across Europe. Until the events starts on the 19. January we will introduce all teams in a dedicated news, showing you who they are, what they think and some details how they play.
Each team received 10 questions. In this news we will be introducing you to
Odem Mortis IEM
:
Short introduction of your team. A few sentences telling us for example who you are, how you became a team, where you are from and so on) + Logo
Odem Mortis
We are a team made by Players of the clans Pirates [PTS], AMAT VICTORIA CURAM [OM-V] and My Mum Stole Your Landing [MUMMY] from the Odem Mortis Community. We formed up last year to try out the ESL leagues and stayed with playing WoT in eSports as we were more successful than expected by ourselves. The initial team was German and the core still is. These days we are quite international, though, changing our team setup according to the needs of the various cups and events – like EU (west) for this IEM event.
Who is in charge? Who makes the calls ingame?
Currently the team leadership consists of Scharthak as team manager and runze as main teamlead for personnel matters. Ingame teamleads currently are runze, Abusemeh and our latest addition MaGGus. They take over the lead as necessary and depending on tactics and maps.
Do you have specialists in the team (e.g. scouts or arty)? If yes, who are they?
Actually we are reforming our team at the moment. With that came a change in strategy from all-round players to specialists with a main style (scout, arty, heavy, med) and sometimes even single tanks and with just one alternative kind as backup for events, where specialized players encounter problems as you only have 7 players but maps which need different setups and tactics. This is how our team might look like in Katowice:
Scharthak: Heavy
god_runze: 13 90
Threton: Heavy
Ykanji: 50 100
LittleGentleman: T-50-2
MaGGus123: Ingame-Lead
Dr_Tuer: Arty
What is your favorite Tank lineup?
We have preferred heavy setups for quite some time. But the Russian teams started to use really aggressive and fast French lineups and we had to adapt. Even though we are still training on them to improve our performance we already are happy enough with what we can do on these more agile tactics. The fast, mobile French lineup is the most fun, too … so it advanced to be our favorite one.
What kinds of maps do you like the most? Open maps, city maps or mixed maps with a bit of both?
As we changed our strategy and like the rather new fast lineups we now prefer open maps, of course. Mixed and city maps often lead to camping and stall gameplay. We prefer active playing over "secure" camping, so we do not like city parts that much anymore.
Which map do you prefer the most, which do you dislike the most?
We prefer Live Oaks because it is not deadlocked on standard lineups. The Map is kind of new in comparison to the other maps, so every Team is trying their own lineup / tactic. This adds some diversity and therefore fun!
The map we dislike most is probably Ensk as one of the city maps. We are not a team which can sit around on one place for more than five minutes – we just lack patience for camping. You really don't want to be in our voice com when we try that, as sometimes you don't have any other chance anymore.
How did you prepare so far? What are you planning to do in the remaining time?
We are in a kind of "rebuild" since the WCG Grand Final in China. We changed four players and the ingame-lead so we are playing every week to test the guys who applied for our team. We will continue screening while specializing our training for the IEM event in Poland. It is a bit chaotic right now, but we hope to present an improved team with more training in due course.
Which team do you fear the most?
Ourselves! In our opinion every team can beat every team which is in Poland. This was shown in the past and also in the qualifiers. So it depends on your own, how you prepare for the event, how the atmosphere in the team is and how you are in shape on the big day. We already had enough matches where we beat ourselves by being too nervous, lacking concentration and performance. We really need to grow some nerves, then we can focus and being afraid of other teams again ;)
What are your expectations for the tournament?
Well, we surely aim for the playoffs and we should be able to achieve a spot in the top three. Competition on the event is strong, though. As mentioned before, all teams already proved that they can beat each other – so it will mainly depend on the days performance and shape … and some luck.
Is there anything you want to tell your fans, friends or the World of Tanks community?
I definitely have to say thank you to our fans from OM-V … finally :) They followed all our games on TS and even met up for a clan meeting when we were in Cologne for the WCG National Final. It is always fun when having them around!
For the WoT community i would like to suggest playing some Go4WoT on Sundays (or for smaller teams the various XonX events). It needs some training and organization, but the payout is really good. Not only the gold, but the really good games you can have against playing opponents with tactics and coordination. It really is much more fun than playing randoms without this. Exciting matches with lots of tension as soon as you fight for something. Give it a try ;)
And finally: Good luck and happy fraggin´ !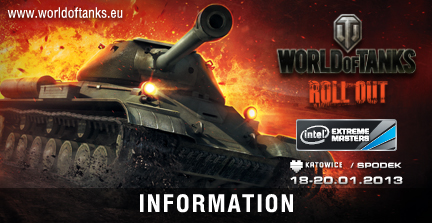 Big thanks to Odem Mortis for taking the time answering our questions. We are looking forword to meeting you in Katowice. Have a safe trip.
Follow us on Facebook & Twitter!
If you have any problems or questions, feel free to ask!
sne
, Saturday, 05/01/13 10:36

No comments yet.

Information:
info write comment not allowed