IEM Katowice - World of Tanks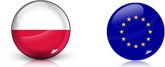 We would like to invite all of you for the upcoming World of Tanks tournament brought by Wargaming.net company and ESL Poland, which is going to take place on Intel Masters Extreme in Katowice. In the grand finals, 8 teams will be competing: 4 from polish qualifiers and 4 from European qualifications. Please visit our websites to get more details.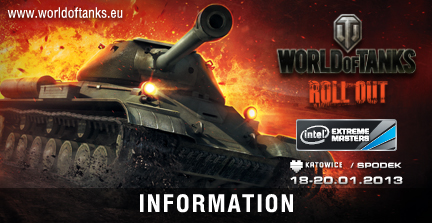 Final bracket World of Tanks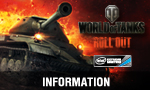 Thursday, 17/01/13 13:02
World of Tanks IEM Poland
With only 24 hours left till the main event of this month starts in Katowice, the groups are published for all players to see! 8 teams were presented in the previous news, 4 polish teams and 4 european teams. These teams will surely provide intense actions and battles as they are some of the best teams in Europe at this moment and all of them want to win the grand prize that is offered for this event! Don't forget that you can see these battles live on our stream!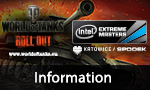 Wednesday, 16/01/13 18:32
World of Tanks IEM Poland
Last but not least, will want to introduce you to MeetYourMakers. Yesterday, MYM announced taking the former team of Red Tide under their wings. Now it's time for the first big event under new flag after taking down some of the best teams in the East qualifier.
 Wednesday, 16/01/13 12:09
World of Tanks IEM Poland
This week Friday, the Intel Extreme Masters in Katowice will start. 8 teams will be fighting for a total prize money of €15,000. Today we will take a closer look at one of the teams. Evil Panda Squad is polish team and finished second in the first polish qualifier