Archive ESL Europe Europe ESL Wire
WAC-up call: Development for the past few months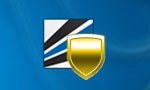 It has been a pretty busy and important year for Wire Anti-Cheat. Back in January this year, we made a long term plan which resulted not only in a vast improvement of Wire itself but also a 900 player bust just a few weeks ago. Over the recent months we have already shared quite a bit of information on our progress and even asked for your help. Now we'd like to give you an overview of what we have achieved this year so far.

Jan '13 - Rework of Wire Anti-Cheat
Earlier this year we designed a whole new process for Wire Anti-Cheat and began to work on it in the first months of 2013. A first version of our reworked WAC saw the light of the day in March and in-house trials started to test the capabilities of our new technology and routines.

April '13 - We need your help
We kept increasing the scope of the WAC tests. At first we involved our admin staff, then later on more and more user gained access to a beta version. Only a few months after starting almost from scratch we had our first small victories (
#1
,
#2
) and therefore proof that we were heading in the right direction.
Meanwhile a new team was founded: A task force was build, which can be directly contacted by users to react faster and better to bugs and problems.

Summer '13 - The ball gets rolling
Based on your feedback the newly formed task force takes on a chunk of suggestions and problems such as the
Auto Hotkey problem
, adding Linesman to VERSUS, slow uploads of Wire and the detection of Steam games on multiple partitions.

ESL Wire Anti-Cheat reloaded
It's crunch-time! In August months of hard work pay off. The main focus of our rebuilt WAC brought one of the
largest busts
in our history. Using our new technology to the fullest we caught almost 1000 players using cheats like Organner or deadc0de, in addition to cheats like Iniuria, X22 and many other known and unknown cheats, mostly claimed to be "Wire proof". Well, not any more!
We have not stopped at this point, but continue to work hard on keeping our leagues as clean as possible.
---
A big "
thank you!
" goes out to all of our

Premium Users
for their constant support and everyone who provided us with valuable hints. With Premium you directly support the further development of

Anti-Cheat and help us keeping the leagues clean.
Do you think you've encountered a cheat that we're not detecting? or an exploit to bypass Wire Anti-Cheat? Do not hesitate to contact us directly, we are highly appreciative of all feedback we receive:
anticheat@turtle-entertainment.com
401 cheater caught since 14.08.2013
| | | |
| --- | --- | --- |
| goe (157***) | p-taH (761***) | aiaiaiaiai (769***) |
| zyMo (844***) | LASER (876***) | JoeSephine (977***) |
| HW (1018***) | null555 (1388***) | ROMANSTARY (1636***) |
| YO LANDI (..) (1690***) | panic (1741***) | Lx (1834***) |
| volkano (1852***) | Host_Killa (1910***) | b3N (2008***) |
| rEEEEVO (2060***) | nore (2215***) | eFF (2244***) |
| mintR (2365***) | revyy (2541***) | keilo (2568***) |
| sav1or (2794***) | LfS (2820***) | nicxio (2895***) |
| HateMe (2980***) | DMi. (2989***) | SnooPDoG (3046***) |
| J. (3074***) | NICKLOSER (3136***) | sebi- (3139***) |
| schachter (3159***) | hpx (3176***) | aNNgeblich (3176***) |
| DIGGA (3307***) | jojo (3375***) | fury (3472***) |
| K(I)lL3r (3490***) | TjaardA (3509***) | ezra (3511***) |
| MatjE 'KRATER' (3573***) | free taen (3617***) | pikaaa (3680***) |
| HANNIBAL (3686***) | bliQe (3759***) | LENNy (3854***) |
| MASCHINE (3924***) | PYNED (3927***) | LZUFU2 (3985***) |
| Ayuuu (3991***) | PushTheTempo (4060***) | Only SupporT (4161***) |
| ely0 (4185***) | sycra (4238***) | fRS' (4249***) |
| | GoodSh4dy (4330***) | SOLREC (4345***) |
| zaGG_SWE (4351***) | snAke (4366***) | y0 f1NATYX (4416***) |
| Minato (4426***) | hnx (4456***) | HoaX (4541***) |
| Nehla (4542***) | Untouch4bLe (4593***) | nesT (4632***) |
| Memory (4696***) | genius (4759***) | xannY (4786***) |
| x-ray (4873***) | Hipp (4924***) | NuggaN (4937***) |
| PhantomBad (4973***) | FONEX (5101***) | wwaq (5110***) |
| PLACEBOBOY (5122***) | Grand (5168***) | shit banned (5197***) |
| Freedom (5205***) | Schmiddl (5286***) | FKIN JOKE (5326***) |
| torMENto (5327***) | BR1LL1ANT (5330***) | lllljhhddss (5398***) |
| Nasty (5430***) | oqzobel (5431***) | FB (5480***) |
| req- (5498***) | GuNi (5520***) | wirebug (5548***) |
| Infin PILS (5605***) | AwpPro (5633***) | Proharcerzyk (5655***) |
| Grim.Reaper__ (5684***) | xBRATE (5689***) | jOLLE (5693***) |
| br0ke (5714***) | maciupasku (5802***) | Czarodziej (5803***) |
| eRK (5814***) | DELETED (5840***) | MisteR (5843***) |
| eskyboii (5865***) | quixeL (5869***) | DARK (5907***) |
| HolunderBlüte (5933***) | inzerP (5937***) | DiDizaum (5995***) |
| asdasd (6056***) | SkuZL0L (6086***) | lb (6103***) |
| SENTOD (6137***) | allenicecreamz (6155***) | DroNiC (6164***) |
| psiqoo (6165***) | WeeDisMyCheaT (6172***) | BednaR (6206***) |
| oznebhsasti (6214***) | nova_seven (6227***) | LaurenG (6261***) |
| Stryker (6264***) | knOw (6270***) | aLphaaaEdits (6273***) |
| cico97 (6275***) | FeNoM (6307***) | soRRy (6361***) |
| FuMaO (6411***) | ZeroOo (6475***) | rDOPEASFUCK (6542***) |
| fr0g. (6544***) | insane (6548***) | damer (6579***) |
| ICE (6652***) | xyZ. (6667***) | MaLaWaH (6677***) |
| ThompsowN (6682***) | MrTrololoo (6705***) | II-Daywalker-II (6740***) |
| vekzaR (6749***) | DsN (6750***) | TRaube (6766***) |
| GethrO (6784***) | aceed (6822***) | FAKE BANNED (6874***) |
| J3rO (6898***) | BEASTMODE (6910***) | JUMPER (6917***) |
| J4M3Yi (6922***) | lash (6928***) | PR3D4T0R (6935***) |
| PaiNzZz (6945***) | kr4n (6980***) | veseli. (6996***) |
| Aldi (6997***) | U MAD BRO (7004***) | RaZoR (7006***) |
| CraZyTurKo (7014***) | vacman (7020***) | xer0x (7026***) |
| moze to skill (7029***) | ESL BUST (7048***) | Mew (7054***) |
| Slixxz (7087***) | j. (7096***) | SLIXZZ (7111***) |
| MCC (7117***) | AnthraX (7154***) | kaantz (7158***) |
| XD (7169***) | nieznany (7174***) | Robin (7176***) |
| BamBi (7182***) | nooked (7205***) | n9ne (7211***) |
| Pionek (7227***) | Dawe (7241***) | paintyy- (7243***) |
| Run4HeADeR (7259***) | JOKER PAPA (7277***) | Barney Stinson (7302***) |
| daNiiii (7302***) | speccface (7307***) | choupin3tt3 (7329***) |
| artMSI (7348***) | Quattro (7350***) | Theodor_McCool_3st (7364***) |
| mhs (7372***) | Nafest (7378***) | offing (7393***) |
| softcore (7393***) | Berserk (7396***) | TheM3ch4NiC (7396***) |
| Twipz (7397***) | HeadBangerOwnd (7406***) | RespawN (7414***) |
| keronja (7421***) | Crickey (7430***) | Azhar Allaha (7441***) |
| DeaglexD (7448***) | UberFunkerfied (7449***) | keny02 (7452***) |
| SINDER (7469***) | cu (7469***) | ClaSsic (7495***) |
| BAJCEPS (7505***) | kubson (7505***) | BLÜBCHEN (7508***) |
| ILoveYou (7533***) | eXp0slt (7534***) | FRIIS (7536***) |
| Loerg88 (7555***) | BrolySaiyan (7558***) | veTe (7565***) |
| a (7566***) | Konas (7571***) | hacked. (7576***) |
| WERZUx (7577***) | szarq1FTW (7581***) | NECRO (7597***) |
| Handzus (7600***) | lQlstyle (7611***) | Meenzer_m(..) (7611***) |
| RUDYWARIANT (7621***) | gg (7622***) | The one (..) (7628***) |
| pree (7643***) | POLSKA (..) (7645***) | Po0oTTiTTo0oHH (7654***) |
| hayovsky (7678***) | neejcheeQ (7681***) | Sensys (7689***) |
| metz (7704***) | alcatraz (7711***) | TerrorMachinee (7713***) |
| Alias_psYchoO (7716***) | Lordhelmchen (7724***) | MaximaL (7737***) |
| VIRUS (7745***) | devkoN (7751***) | SaintDeath (7752***) |
| KMN (7762***) | hups3pedal (7767***) | LeWy (7772***) |
| avici (7773***) | FiTzy (7777***) | FatJack (7785***) |
| LeponG3 HY (7789***) | qwiix (7790***) | d1manzaa - (7799***) |
| Freestyyle (7802***) | AugustoV (7810***) | Nonamie (7811***) |
| Hunter (7817***) | Fucking_Noob (7818***) | Searching.... (7822***) |
| Travex222 (7825***) | KeYeRGQ (7827***) | BAKOMA (7829***) |
| Unnötig (7833***) | Odpalony.1337 (7834***) | myleh (7838***) |
| cr3X0r (7839***) | HIGH (7839***) | Lajt (7840***) |
| stfnn (7840***) | dangeR (7845***) | ERTX (7845***) |
| barodebel (7846***) | nvz- (7851***) | Irony (7851***) |
| fanatic (7856***) | EBANbKO4iter (7857***) | lumix (7857***) |
| Baash (7859***) | sankiioo (7859***) | MeGa (7860***) |
| wari (7861***) | Marys (7863***) | ParTy (7865***) |
| HaX. (7865***) | hussamsss8 (7873***) | kab (7873***) |
| GeekyMike (7874***) | Trzezwy (7879***) | Relaxo (7879***) |
| OPUR1337 (7879***) | fodlew (7879***) | Rudzio (7879***) |
| NIANIANIA (7880***) | FRIKO1337 (7884***) | cwaniaK (7886***) |
| GRodrii7 (7889***) | Neo1337cs (7890***) | BaasZ (7890***) |
| hahacool (7891***) | mkN (7891***) | xyoooooooo (7892***) |
| xliink (7893***) | phate- (7897***) | Roelie ''-Roelie- (7898***) |
| Musti (7899***) | Bassist De kILLer (7899***) | shiftu (7900***) |
| golub (7900***) | shyyne (7901***) | phaze (7901***) |
| bluxorr (7902***) | Moisey (7902***) | ImPerfection (7902***) |
| Kazanci Bro (7903***) | eSkalation (7903***) | dAKINGz (7904***) |
| Getriba (7904***) | StePs (7904***) | hS. (7906***) |
| FlashLight. (7907***) | Trimendes (7908***) | yeaysazsaw (7909***) |
| Bulletproof (7909***) | szarzye (7909***) | ControL (7910***) |
| FLOYD (..) (7910***) | Cellpack (7910***) | looooool (7911***) |
| Cristiano (7911***) | kalyon (7912***) | boNNie. (7913***) |
| ahaha (7913***) | Silencer (7914***) | fakeme (7916***) |
| RapToR (7917***) | BlackDevil (7918***) | figoaslan (7918***) |
| dEEEE (7920***) | dopevevo (7921***) | Trollmaster (7921***) |
| exit1337 (7922***) | vieks (7924***) | Fresh P (7926***) |
| Tiger (7926***) | sztiv (7928***) | SpeN (7930***) |
| corpy (7931***) | KALXY (7931***) | henzy (7933***) |
| LOLYOU (7933***) | RipeR (7934***) | xxxx (7934***) |
| Nox71Rpz (7936***) | ShArkkill (7937***) | biM.Savo95 (7937***) |
| Guza (7938***) | DolanDUCK (7938***) | koz (7940***) |
| MP0marancza (7941***) | tralalaa (7943***) | svn (7944***) |
| sun (7945***) | muddafiggah (7945***) | R1ppeR (7946***) |
| azox (7947***) | Gauco (7947***) | CyliX (7947***) |
| killa (7947***) | PLAAYER (7949***) | KAsZa (7949***) |
| Armsrong (7952***) | HAXiOR (7953***) | PwnCore (7955***) |
| PAN KARPATKA (7960***) | Nors (7963***) | Trinity (7964***) |
| medium. (7964***) | amn3zzz.BxL (7964***) | kLEANLEGEND (7965***) |
| pavi lavlje srce (7965***) | swagggg (..) (7966***) | zarya (7966***) |
| BTMarwan (7966***) | anne herif (7967***) | alexsavio (7968***) |
| FapFapFap (7970***) | Ultimate (..) (7971***) | Makaveli (7971***) |
| Finishowsky (7972***) | Brk (7974***) | FaVo (7980***) |
| LEQENZOOOR (7986***) | vukAsin (7986***) | Hyber (7989***) |
| SkipZ (7990***) | hajjaj (7991***) | Misu (7994***) |
| drexovich (7995***) | negativenz (7995***) | super777 (7996***) |
| Genesis353 (8000***) | L3moN (8001***) | PlanLezZZ (8001***) |
| my life - my fun . (8004***) | RyO (8005***) | |
otacon
, Thursday, 24/10/13 09:42


Information:
info write comment not allowed